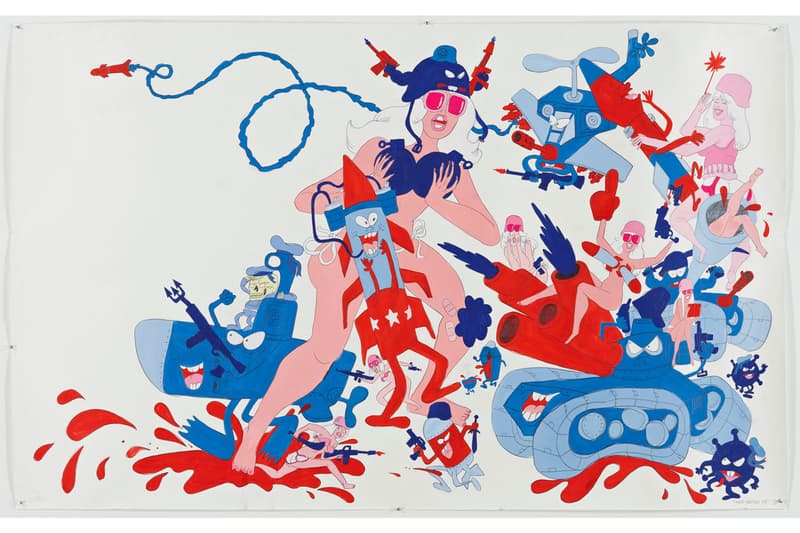 Brussel-based MIMA Museum is hosting an exciting exhibition dubbed "ZOO" that features 11 artist from around the globe. MIMA gave these artist a focal point to craft from which surrounds the idea of anthropomorphism in relation to pop culture and emerging media.
"ZOO" identifies with the ideals that "anthropomorphic image in the media expresses a collective reality that is often shared unconsciously." A series of mediums are used in this collection of installations, such as a sculpture of Steve Harrington's Mello dog character, works by Parra featuring his signature Parra Bird and a drawing of Todd James' animated figures.An entire room was dedicated to  Egle Zvirblyte's wall paintings and installations, while a vast mural showcases Pablo Dalas' graffiti-inspired work.
'ZOO' exhibition opens today(Jan. 31st) and will remain at the MIMA Museum until August 30th.
Take A Tour Of The 'ZOO' Exhibition At MIMA Museum Below!