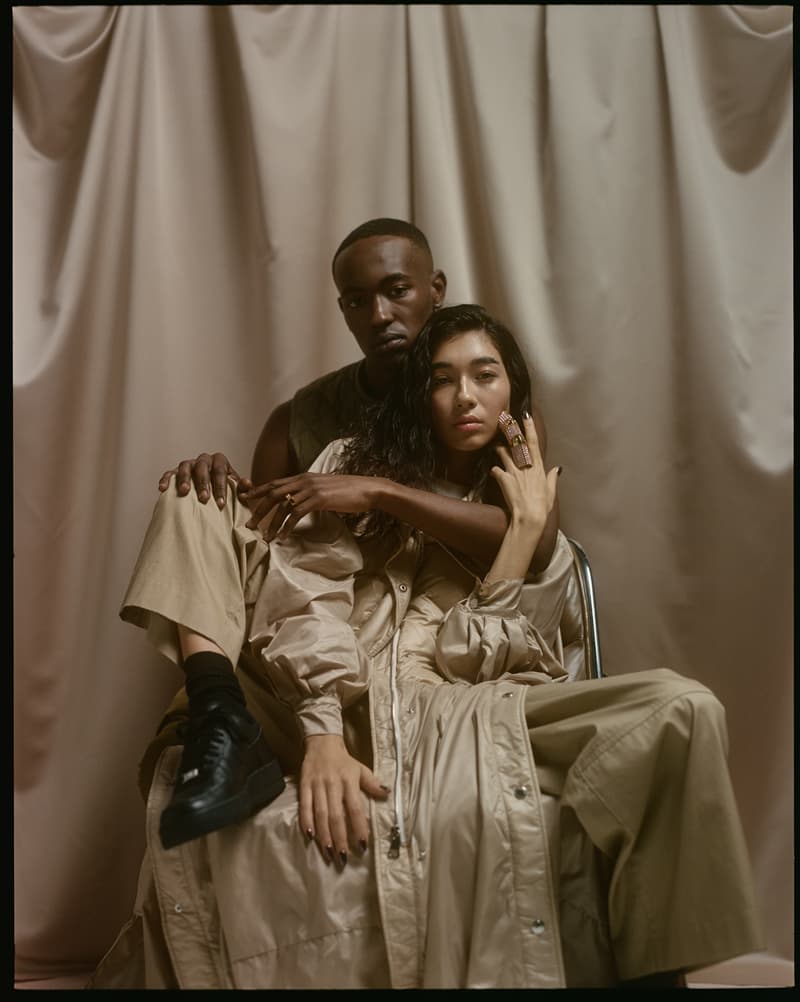 Klarna, a global shopping service, teams with fashion stylist and activist Bea Akerlund to offer a limited collection of ornate finger jewelry. The capsule comprises of two designs that he duo is defying the sentiment and making a strong statement for getting what you love when you want it.
The Bea Åkerlund x Klarna ring collection revolves around two gender-less designs: the Knight Finger and Unification. Bea Akelund provides great fashion insight as she is the stylist to celebrities such as Madonna, Beyoncé and Lady Gaga, which explains the innovative components. The gold vermeil Knight Finger is a statement-making piece that shows off 246 rose pink and four crystal stones in pavè settings. The more subtle Unification Ring touts a single crystal stone on its gold vermeil silhouette. Klarna's part in this release is associated more towards the mission behind the release. Klarna is donating 100% of the proceeds to Dress for Success®.
This partnership is a fashion phenom while also being a huge support to a global non-profit that empowers women to achieve economic independence by providing a network of support, professional attire and the development tools to help them thrive in work and in life. Each purchase is more then a new accessory but a message to women around the world about independent strength and support.
The Bea Åkerlund x Klarna Knight Finger and Unification rings are available for pre-order now exclusively at HBX. They retail for $950 and $500, respectively.
Take A Full Look At Bea Bea Åkerlund x Klarna Knight Finger and Unification Rings Below!