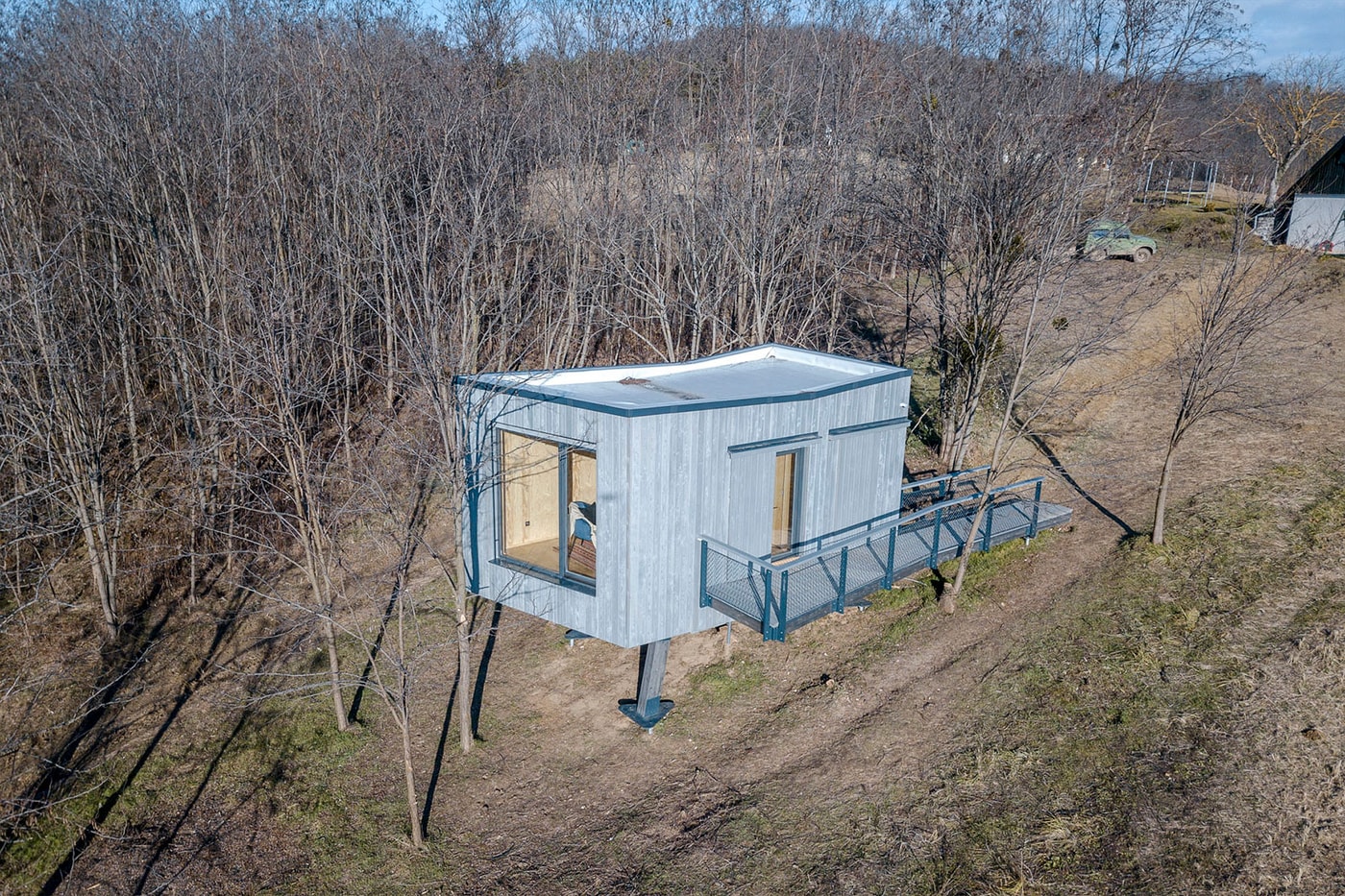 Residing in Zala County hills in Hungary, Hello Wood Studios debuted their latest quaint cabin dubbed the Wauhaus.
Elevated significantly off the ground with a set of wooden legs, this minimal cabin was designed to provide owners a new perspective and a taste of rural life as they are elevated within nature and the surrounding forest. This modernized canopy-styled "treehouse" is surrounded by the idyllic landscape and is stowed away in a forest setting that matches the wood based interior.
The cabin's exterior is covered with graphite grey larch planking and showcases a narrow bridge that leads to the entrance on the side of the house. The entire interior draws the owner to the huge façade window that overlooks the land as a picturesque fourth wall. The inside features natural birch plywood and oak flooring. 
Enjoy A Full View Of The Wauhaus Built by Hello Wood Studio Below & A Video Below!