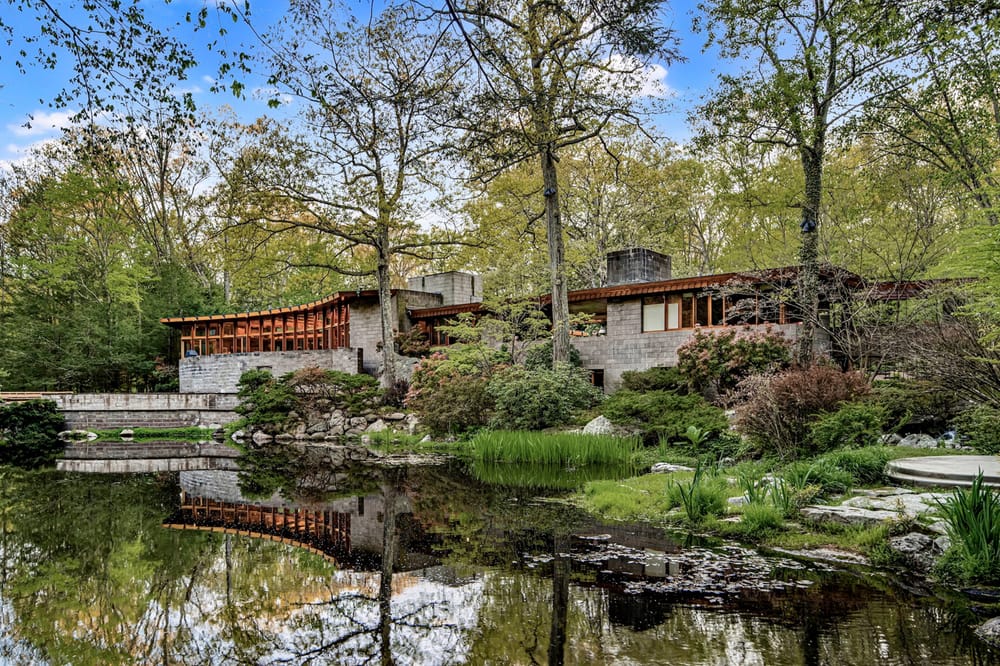 Renowned architect Frank Llyod Wright's Tirranna House has officially hit the market starting at $8,000,000 USD.
As one of the last offerings from the late great architect, this 1955 built home located in New Canaan, Connecticut, has finally hit the market. The 14-acre estate is adorned with eye-grasping landscaping of luscious greenery and seasonal trees that just add to the aesthetic. Earning the name "Tirranna" which translate to "running waters", the house is surrounded by waterways and overlooks a waterfall on the Noroton River.
A total of 7 bedrooms and 8 bathrooms, this house is quoted at 7,000 square feet, providing much space to wonder and explore in this predominantly wood-grain structuring. The living space is drenched in Cherokee red concrete floors paired with Philippine mahogany walls. The house invites plenty of natural light while many other features such as built-in furniture, interior courtyard and in-ground heated pool, add to the full appeal.
For more info about Frank Lloyd Wright's Tirranna House, check out the listing at Coldwell Banker.
Enjoy a Closer Look At Frank Llyod Wright's Tirranna House Below!