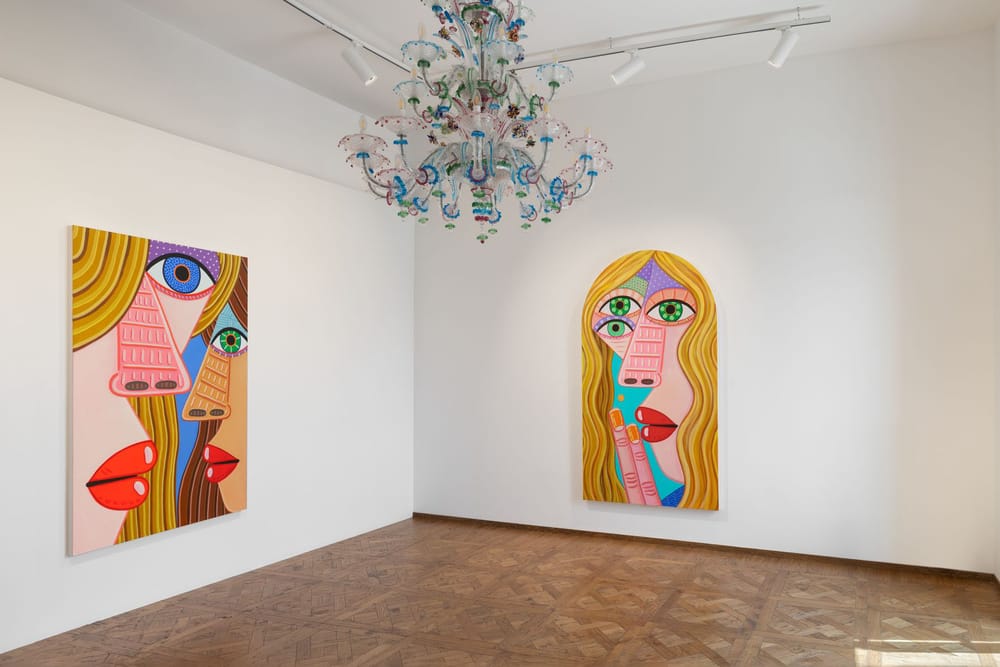 Cubist-enthusiastic artist Brian Calvin surfaces with a portrait exhibit stationed at Palazzo Cavanis for his first solo exhibition in Venice dubbed "Still". A sight to see for sure, this eye-ear-nose themed delivery of vibrant colors adorned on images of women luring viewers in with their apathetic gaze.
Calvin's pieces a yet another great presentation of his ability to provide subject without relaying the story, allowing viewers to create their own. A grasping series 'Still' provides colorful context with fragmented dimensions and playful tones that highlight features similar to makeup. As the title suggests, the aura of stillness is can be so alluring while offering you a chance to dig deeper into the mystery if you so desire.
Still" is now on view from May 19 to July 2, 2023.
Take A Closer Look at Brian Calvin's "Still" Exhibition at Palazzo Cavanis Below!