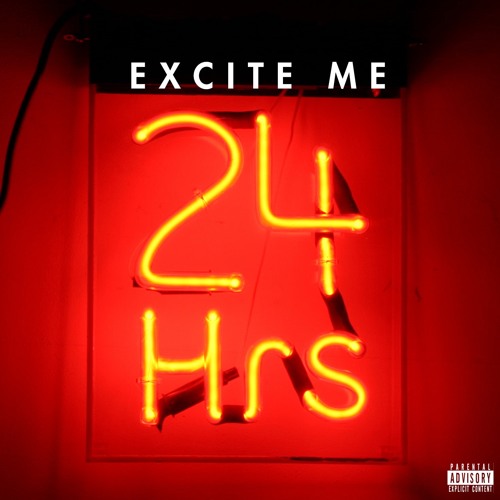 • Starting April off strong, our Artist Of The Week (#AOTW) hails from the Trap Music capital Atlanta, GA and goes by the name 24Hours. Young, talented, and unknown to his growing audience, 24hrs has taken a unique approach to spreading this hypnotizing sound that lands in between Trap & RnB. Reverting to the art of mystery, this youthful voice speaks so maturely as he finesses conversation over amazing APEX productions. Strong lyrics grasp your attention and intense audio engineering cements your focus to his every note and word.
To go faceless in the music industry is a growing approach but few have mastered the art. 24hrs is a wizard of mystery and a marks-man when it comes to delivering hits. Utilizing relationships that count, he has made a name that has attracted some of music's leading names and have received endorsements that has him buzzing. Artist, A&R's and big labels have taken a closer look to who it is speaking so 'brody' on these records but refusing to show his face, even at shows. At the top of 2016, 24hours released a self-titled EP that received major accolades and even had him booked for shows. This genius thought it wise to host his shows with a projection rather than his own face. With help from Visual vigilante UnkleLuc, 24hours has yet to actually appear on the stages he has been booked for, but this concept has only been praised and venues continue to hit max capacity. Maintaining mystery has been very successful, but makes us question how long can he keep this going before the demand is to strong.
Now as for his music, well this speaks for itself. Contagious productions mesh with 24's youthful pitch and tone and leaves a level of energy that only today's youth can provide. His most recent release is the growing popular track "Stylist" where 24 goes off on a young ladies choice in style, fashion, men and more. His close friend APEX sustains the mood with a simple Trap heavy beat that features dark grand piano keys and a off-tempo bongo in the background. Not short of the ATL 808 sound, 24 separates himself from the competition by keeping it short and sweet. His entire collection of records never reaches past 2 minutes and some seconds of music. He is not only teasing with releases, but keeping everyone at bay from who he is visually while delivering his message sonically.
TODAY WE GIVE YOU 24HOURS! ENJOY MORE SOUNDS BELOW!