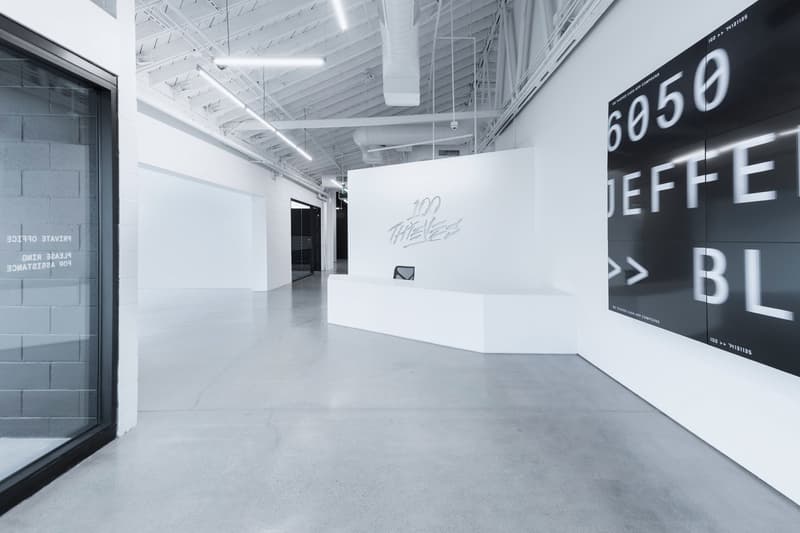 Recently, gaming and lifestyle brand 100 Thieves, proudly announced the final construction of their newly designed LA Headquarters. The Drake and Scooter Bruan co-owned lifestyle and gaming brand has built a real life venue for their fans to interact.
The 'Cash App Compound', is a one-of -a-kind 15,000 square-foot tech, gaming and fashion haven, that sits in the heart of Los Angeles. With the opening of this venue 100 Thieves becomes a record breaking brand for opening the largest esport facility in the US. The entertainment sanctuary is equipped with space for esports training, video game video game livestream broadcasting, content production, fashion design, and a retail storefront for the brand's upcoming apparel drops.
Offered by an official press release are words on the new venue from  Matthew "Nadeshot" Haag, Founder & CEO of 100 Thieves:
The 100 Thieves Cash App Compound is the product of our vision to build a new category of company — a lifestyle brand born from gaming. Los Angeles is the epicenter of esports, entertainment, and fashion, which are the three pillars we founded the company upon, so this is the perfect home for innovating on what an esports organization and lifestyle brand can be. I can't wait for our fans to experience the Compound.
Fun Fact: 100 Thieves is currently ranked as one of the top 10 most valuable esports brands in the world.
Enjoy A Tour Around The Newly Designed 100 Thieves 'Cash App Compound' Below!