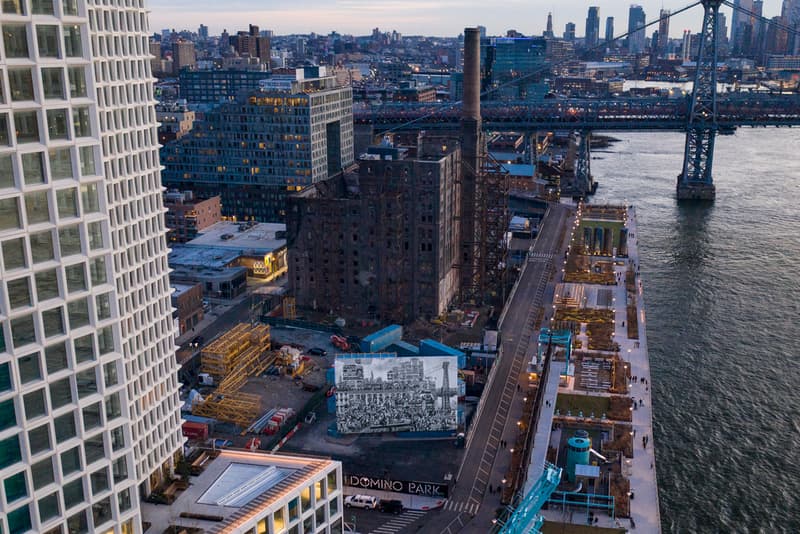 Visible from the nearest sky-scrapper, is a mono-chrome masterpiece that is larger then life placed at the Domino Park in New York City. To maintain energy from his latest installation, the "Chronicles", JR has returned to the Big Apple for a new massive mural. For the 'The Chronicles of New York' mural, the artist photographed over 1,000 New York residents and reproduced them in a large scale. All of these individuals that are featured in the mural come from all five boroughs.
JR worked alongside architectural firm LOT-EK to materialize this mural. JR continues to give visibility to minority communities and individuals across the globe. He is widely recognized for his use of plastering giant monochrome photographs of faces in cities while touching upon timely issues on a global scale including gun control, women's rights, and immigration. 
To get an up close and personal you have to visit Domino Park.
Domino Park
300 Kent Ave
Brooklyn, NY 11249
Take A Closer Look At JR's 'The Chronicles of New York' Mural Below!