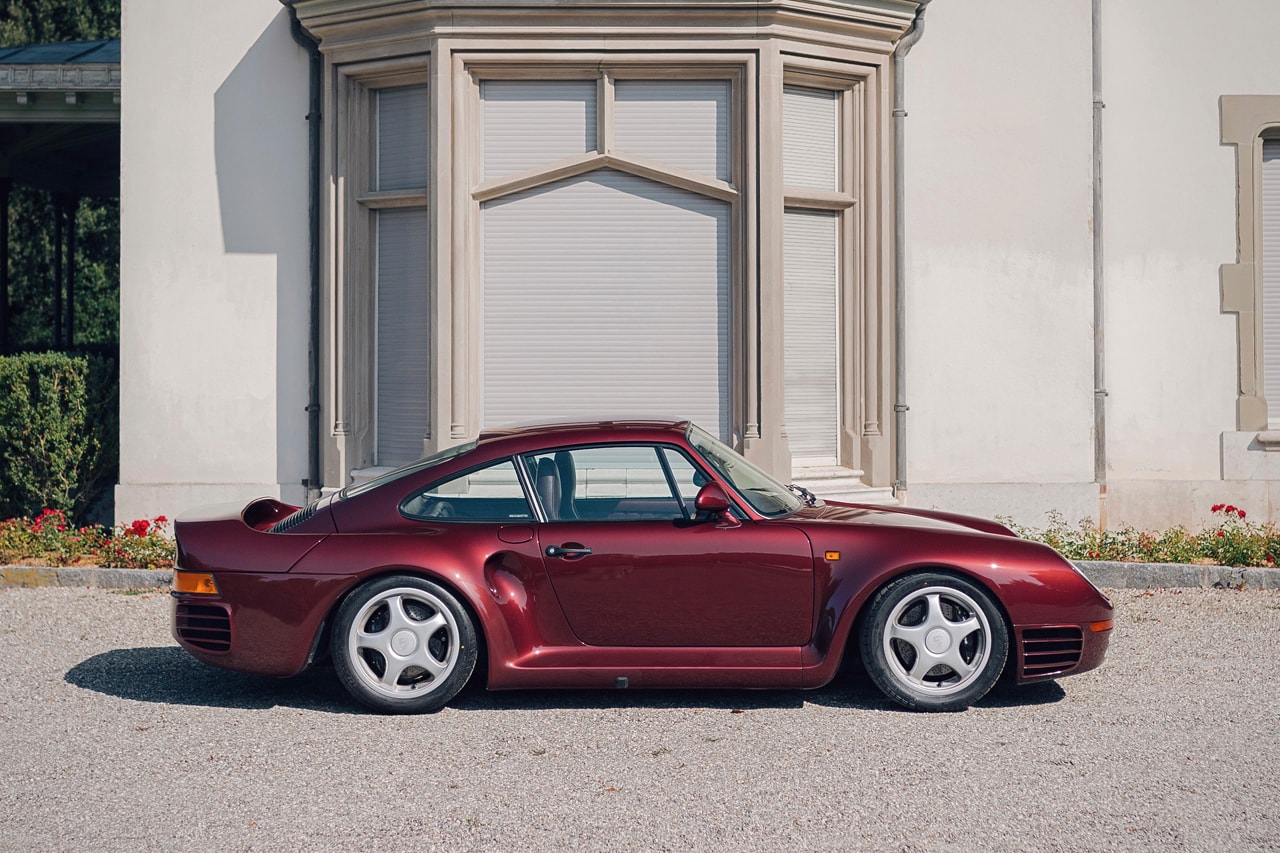 Today, the RM Sotheby's St. Moritz showcase comes to life and apart of the illustrious collection being previewed is a very rare showing of the Porsche 959 Komfort.
This edition comes dipped in "Wine Red Metallic" with a classy 'Burgundy' interior which this combination has become known to the Porsche Exclusive division as the "Special Wish" program. This signature request cannot simply be made by any ol' customer but was in fact an order made by  a sheik of the Qatari Royal Family. At the time, this 959 Komfort was apart of a seven car collection which featured matching interior, but a contrasting exterior series crafting a rainbow line-up of special-edition 959s.
Powering the classic is a 2.8-liter twin-turbocharged flat-six engine that produces 444 BHP, and despite its age, it has accumulated just 961km on the clock — meaning all that power has been barely tapped into. The 959 Komfort was inspired by the Lamborghini Countach and the Ferrari F40 which would make the 959 the final component in the trifactor of exotic supercars.
Debuting at the RM Sotheby's St. Moritz auction, 1988 Porsche 959 Komfort is expected to fetch between CHF 1,500,000 to CHF 1,700,000, or around $1.6m USD to $1.8m USD.
Enjoy More Views Of The Porsche 959 Komfort Below!