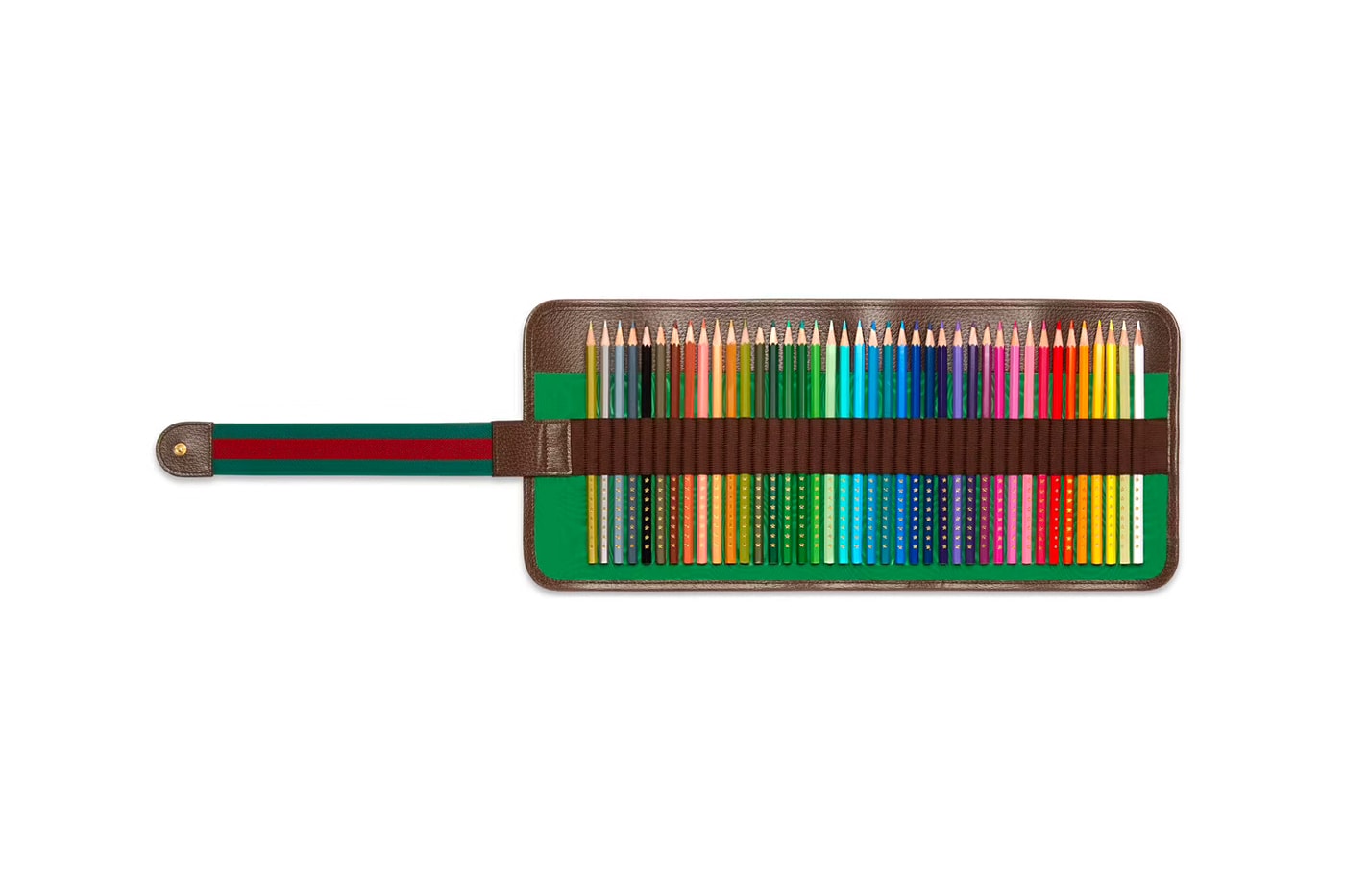 Renown luxury brand Gucci offers a more subtle accessory to their extensive collection of amazing goods and outlandish prices. Expanding the brands stationery line Gucci introduces their Gucci Coloring Pencil Case Roll which provides 40 colors and a price tag of $735 USD.
For all starving artist, there are much more humble beginnings but for that jet-setting artist that is well known, the addition of the the lavish Pencil Roll is spot on. The roll features a gold-tone hardware, a button closure, trim made from the animal-free material Demetra, a green and red stripe strap, and a Double G monogram exterior. The Italian made Pencil Roll is a great additive to any of their designer back packs or duffel bags and is available online.
Take A Closer Look The $735 USD Gucci Color Pencil Roll Below!