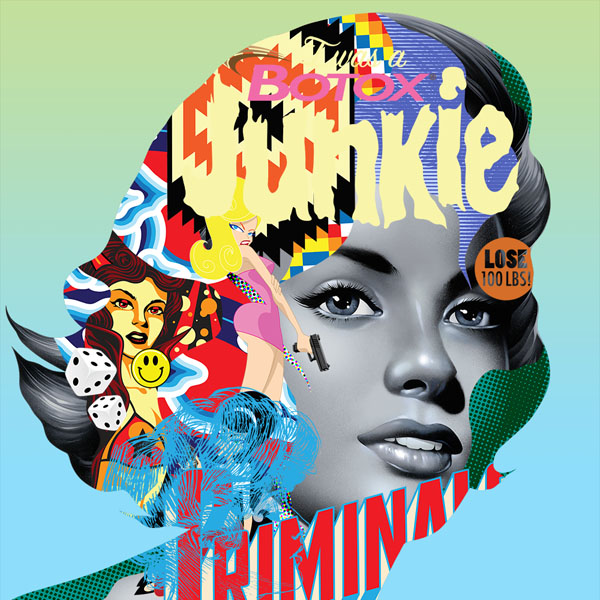 Hailing from Socal is a artist who has become a buzz-worthy in the growing NFT space and is preparing an exciting NFT project. Gearing up for his January 12th launch is hypnotic art designer Tristan Eaton. Eaton is presenting a series of works dubbed G.E.M.M.A, which follows up his recent NFT release called EMMA.
G.E.M.M.A (which stands for Generative Electronic Museum of Metaverse Art) is a mix of Eaton's photorealistic art with collaborative software designing a interactive series of his past works. On the 12th, followers will have a chance at the 5,000 piece collection priced at 0.1 ETH. To accommodate this release, Eaton has added the fashionable and intriguing fake cereal boxes and brilliantly decided to mesh the real world with the metaverse by placing these custom boxes in five major city grocery stores.
In a statement, Eaton noted:
"For every painting I make, I normally start with the simple portrait. I then assemble a giant pile of visuals into layered, storytelling collages. From this stage, the painting can go in a million different directions. In real life, I will only see one of these many possibilities realized into a final work of art. The result is the equivalent of a painted puzzle, with each image, color and collage element doing it's work to create a unique, one of a kind composition. With G.E.M.M.A., I can now see what happens when those thousands of other possibilities are realized. It's like witnessing a multiverse for paintings. This project will live on for a long time with many surprises and bonuses for those who join the Generative Electronic Museum of Metaverse Art!"
Check out the link here to inquire more.
Enjoy More Views Of The G.E.M.M.A NFT Series by Tristan Eaton Below!