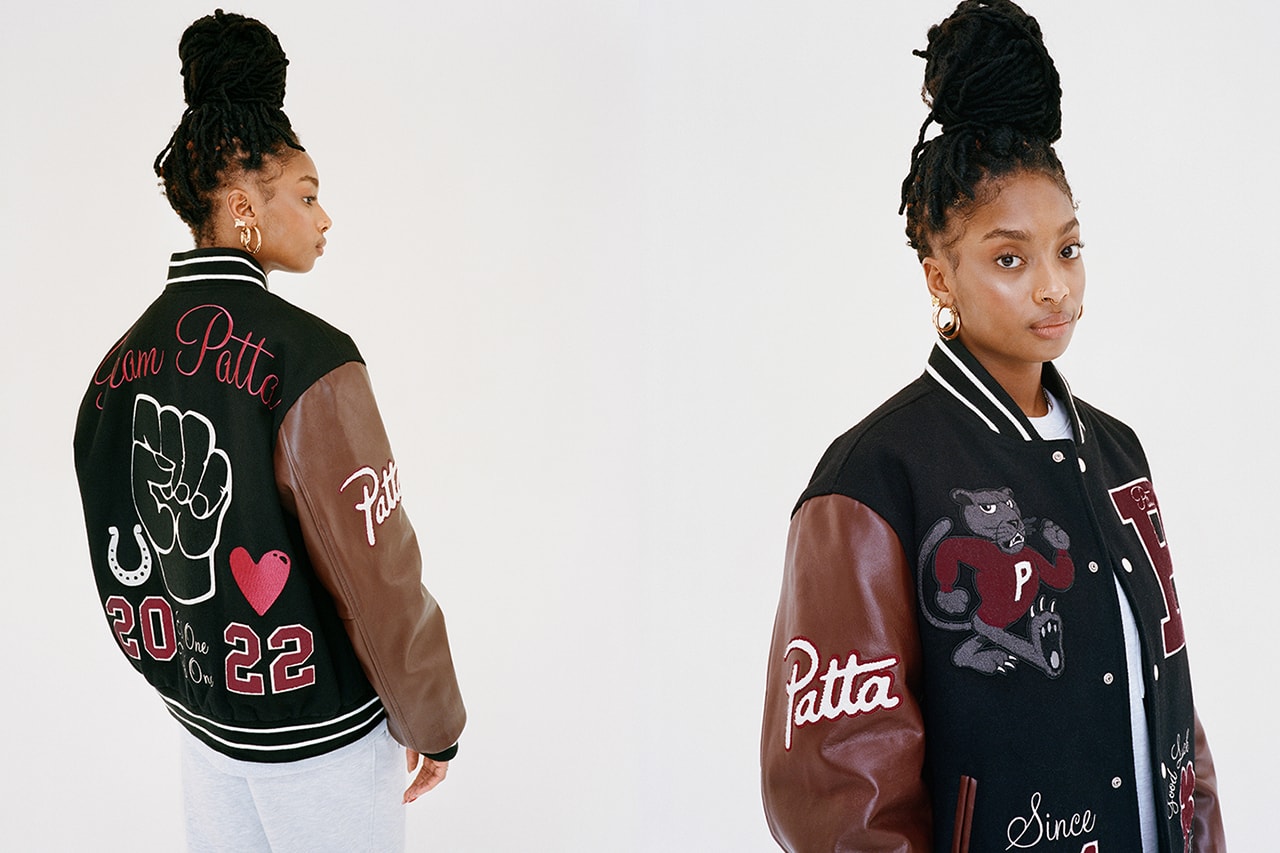 Unveiling their upcoming collection for Summer/Spring '22, Amsterdam-based Patta offers a release that is inspired by the companies Team. The Patta team, reflect on ideas drawn from team members' personal experiences, environments and culture.
The inspiration can be seen throughout the collection including in reworked camouflage prints, an all-over jewelry-inspired pattern and varsity jackets covered with Patta iconography. Other stand-outs include paisley printed items, "Lobi Libi" printed jerseys and pieces sporting the "Team Patta" dedication.
When the Patta Team was asked about their influences, they lead with:
"Building a forum where we can speak freely and hear with open hearts in order to step forward together is paramount in solidarity. Through creating safe spaces to collaborate, we have been able to share our ideas, customs, traditions, knowledge and history to break free from the dogma and create our own zeitgeist.

Passing on the values and beliefs from our families and hometowns. Seeing the world from a perspective that is not just your own. Behind each element, is a story waiting to be told about where we came from so we can know where we are going."
The SS22 collection from Patta will begin releasing on January 21, and will be available from the brand's web store.
Check Out A Closer Look At Patta SS22 Collection Below!