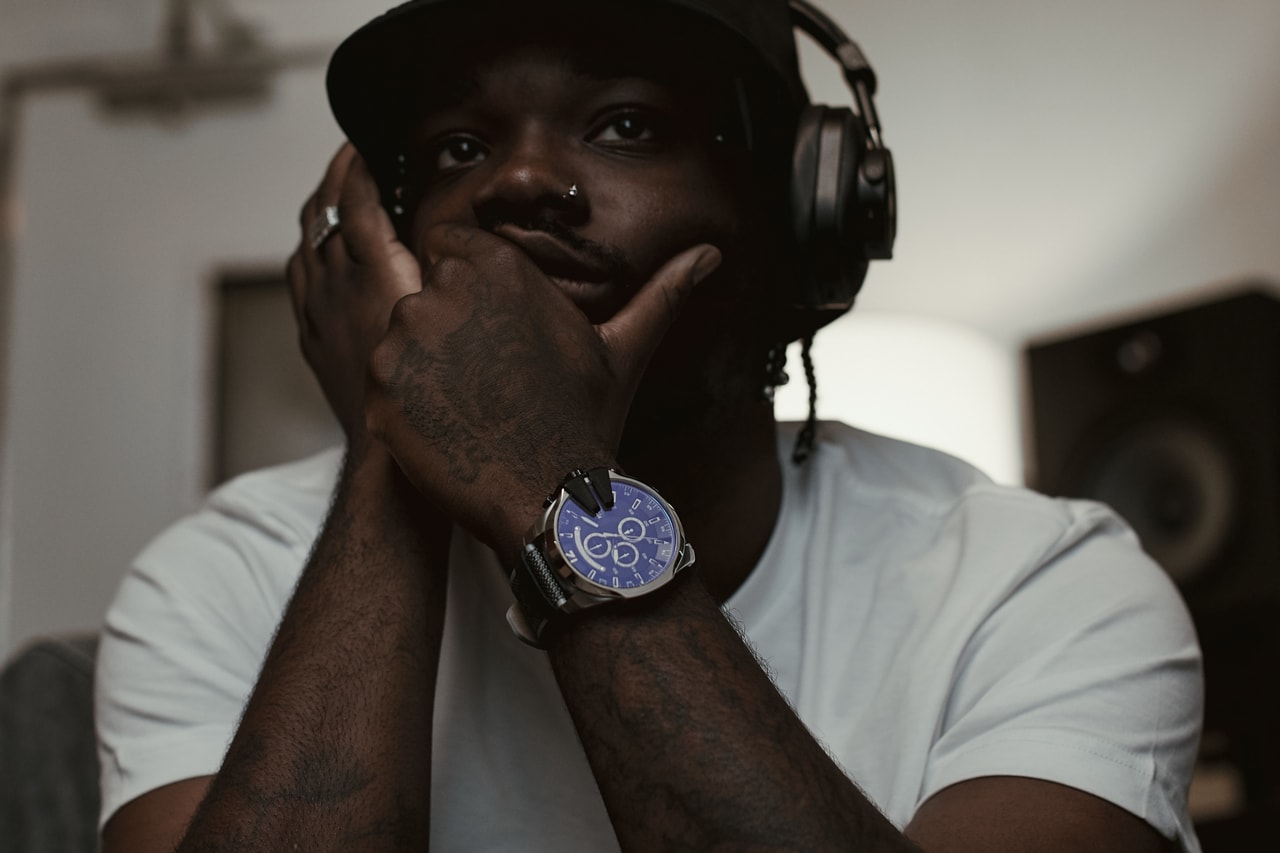 The style, design and energy that the 90's provided to the rave culture was iconic and is being embodied in the newest watch series from home-name fashion brand Diesel. To help capture the essence of this time is New York based rapper and socialite Aurora Anthony, whom joined Diesel for an in-studio photoshoot to highlight the all new Mega Chief Watch edition.
Providing a time-piece that is sleek, stylish and functional, Diesel crafts something that is both nostalgic yet futuristic in design. Utilizing their best selling watch, this rendition of the Mega Chief is adorned with many updated physical and functional features. These features include a "laser flash" finish to the dichroic glass covering giving light to the iridescent color palettes of OG yellow and blue. To accompany this center-piece design is a mixture of rubberized and nylon providing a retro-future touch to the strap that gives hints of neon. The strap is finished with vehement brand logoing. Further features such as the F-15 inspired case clip sends watch enthusiast reminiscing about the Mega Chief's predecessors.
Head over to HBX to shop for the Diesel Mega Chief before you can score it anywhere else, for just $260 USD.
Now Enjoy More Looks At Aurora Anthony Sporting The Diesel Mega Chief In Studio Below!