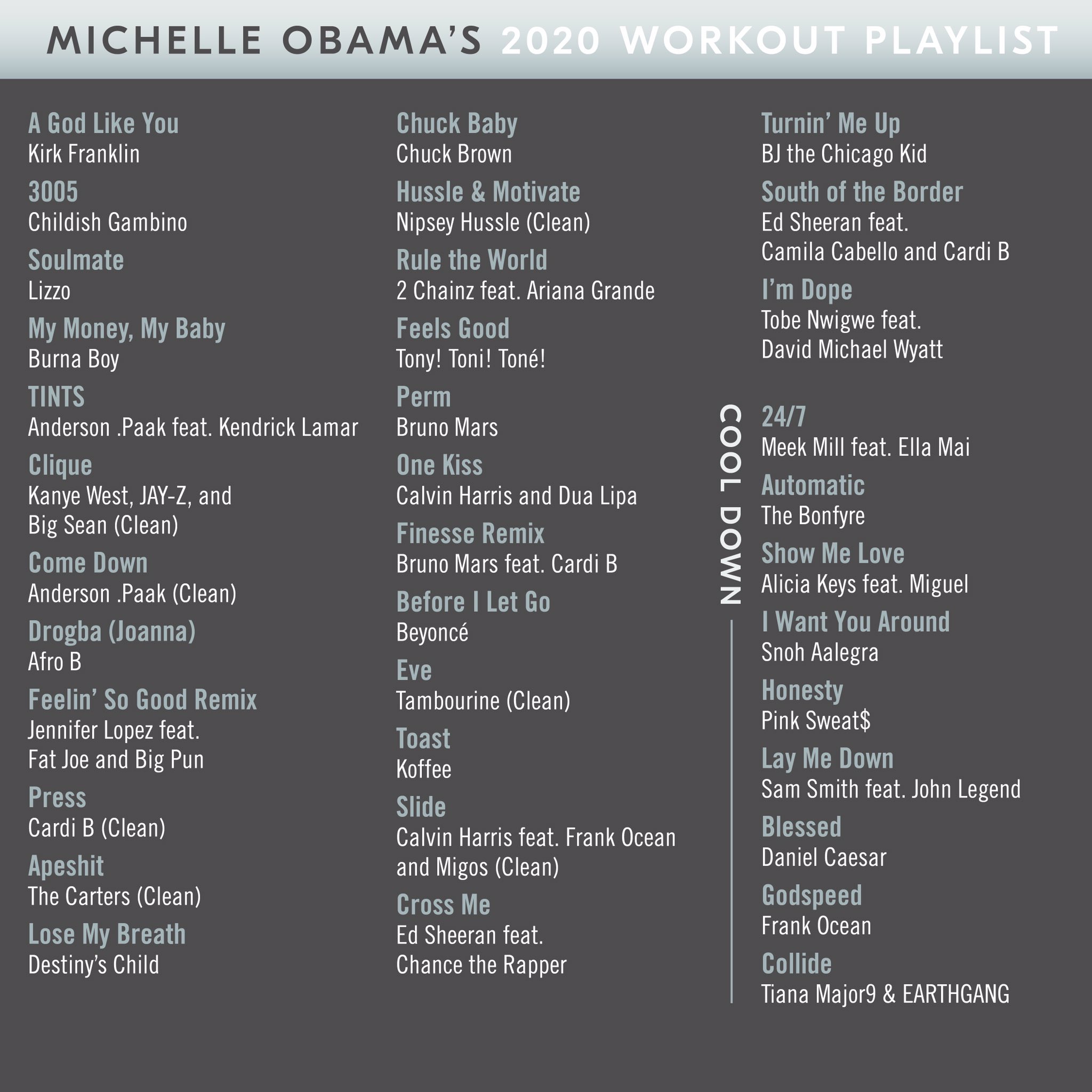 Today's reliance on music to get through the day, a problem/assignment or simply a rigorous workout is at an all time high and those with heavy influence tend to have their playlist deeply assessed. Our #ForeverFirstLady also known as Michelle Obama has recently unveiled her 2020 #Workout Playlist and the reviews has sent the internet into a whirlwind.
President Obama made this trend very popular with his recap playlist of the year during his terms sending a lot of artist streams and awareness to new heights. Well, the same has happened with First Lady Michelle's latest collection of tunes to get tone too. Shared via social media, Michelle's playlist featured a series of recent decade hits such as Cardi B's "Press" (the clean version of course), Nipsey Hussle's "Hustle & Motivate," Anderson .Paak's "Come Down," The Carters' "Apeshit," Calvin Harris and Dua Lipa's "One Kiss," "Clique" by Kanye West, Big Sean, and JAY-Z, Tony! Toni! Toné!'s "Feels Good," and much, much more. In true trainer fashion, the playlist even includes a "Cool Down" section featuring more calm records such as "24/7" by Meek Mill and Ella Mai, "Show Me Love" by Alicia Keys & Miguel and "Lay Me Down" by Sam Smith featuring John Legend.
First Lady also tags a few encouraging words to her followers with the following:
"It's about that time when New Year's resolutions get a bit harder to stick to. To offer a little inspiration, I want to share my go-to #WorkoutPlaylist with you. These songs always seem to give me that extra boost to get through my toughest workouts. What's on your playlist?"
Take A Full Look At First Lady Michelle Obama's Playlist ABove nd Stream The Playlist Below!