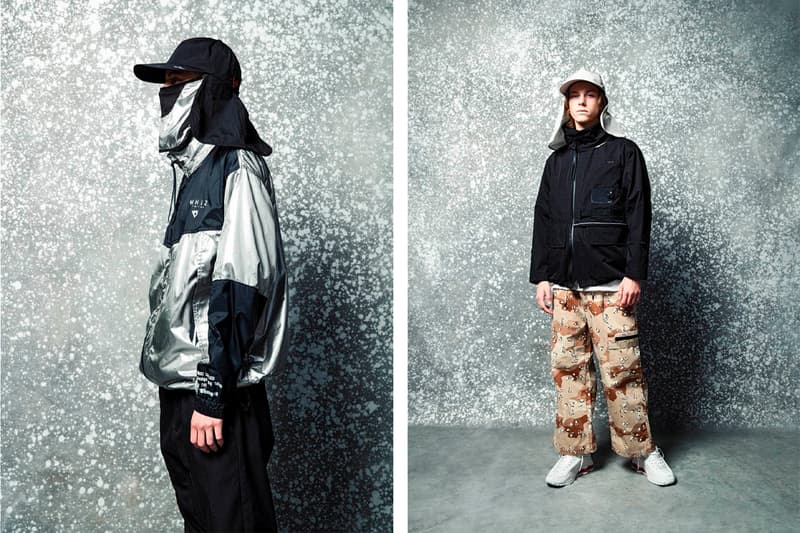 Japanese fashion brand WHIZ LIMITED, has become renown for their outstanding streetwear designs in apparel and accessories since their humble beginnings in 2000. Designer Hiroaki Shitano, maintains his aesthetic withe their most recent announcement of the upcoming Spring/Summer 2020 collection.
Possessing a forward fashion mantra, WHIZ LIMITED has decided to reminisce about the '80's' with their upcoming capsule dubbed "RAVE". Symbolizing the time period and energy of street fashion at this time, the Spring/Summer series tampers with reflective and metallic materials and plastics to cyberpunk-styled graphic logos and even military patterns. The collection is primarily made up of full-volume sportswear silhouettes and hoodies, vibrant back-flapped caps, military-inspired harnesses and outerwear, and reflective metallic sweatsuits.
Scheduled to release later this year, the full lookbook displays the many styles and formats the collection come in. Visit WHIZ LIMITED webstore for more details.
Enjoy A Full Look At WHIZ LIMITED's Spring/Summer 2020 'RAVE' Capsule Below!