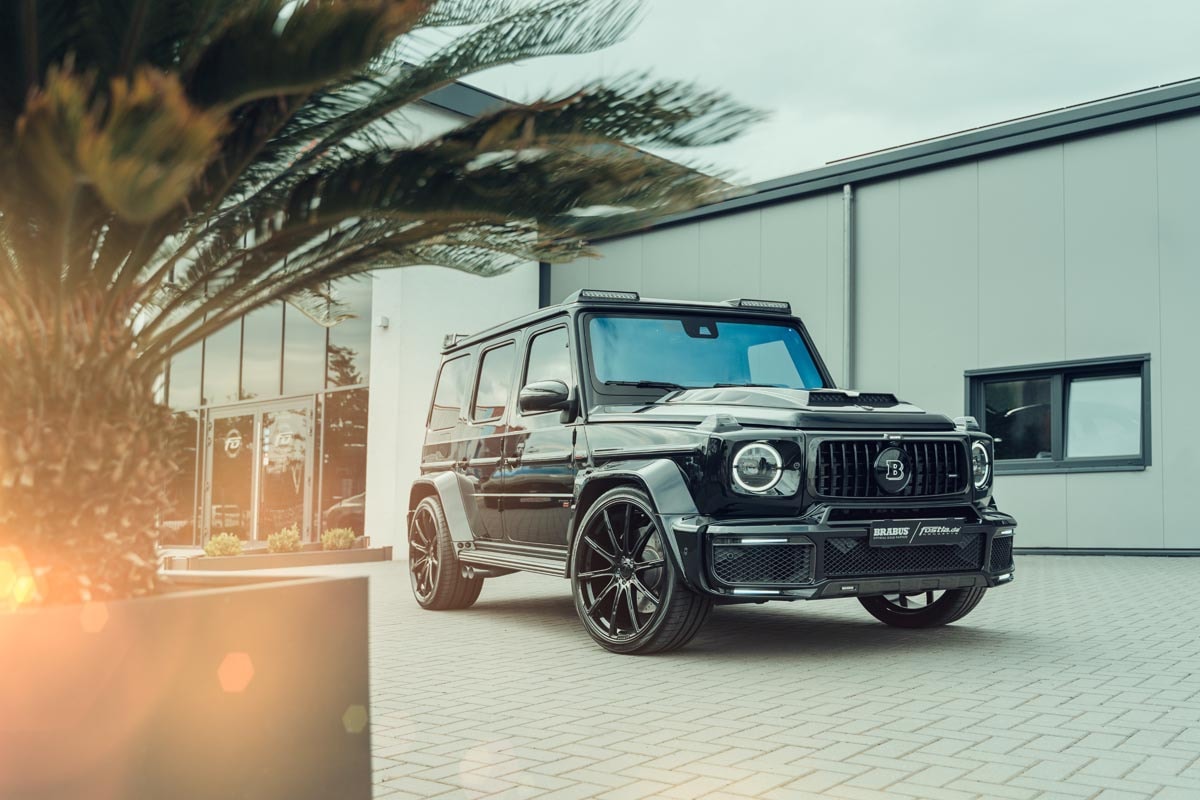 Germany based design brand fostla.de has become renowned for their collaborations and design takeovers and they have strike again. The Brabus 800 Mercedes-AMG GT 63 S four-door, the design studio fostla.de is back with yet another G-Class, this time around taking on the Brabus 800 iteration.
The G 63 has been given the full Brabus 800 conversion, meaning it features a far wider body kit than standard that's dominated with carbon fiber trims, hitting up areas such as the front skirts, radiator grille, the hood extension, and the roof extension above the windshield that now includes LED auxiliary lights. Additionally, mirror caps and fender flares have been added, while the signature rear wheel cover is now offered up in carbon fiber alongside a new rear wing with Brabus branding gracing its tips.
24" Monoblock Z "Platinum Edition" forged wheels look even beefier thanks to the lowering coilovers supplied by Brabus which sets the car's center of gravity lower for better handling, and as for power, the bi-turbo V8 engine now produces an apt 800 HP and 1,000 Nm of torque, with sound coming out of a tuned set of flap-equipped side-exit exhausts.
As for where fostla.de comes in, it is able to apply its premium touches to the car all around. So, badging appears on the grille, but its first-class foiling — otherwise known as wrapping — has also been fitted to the G 63. However, the announcement comes after Brabus has granted fostla.de the ability to offer its customers official Brabus conversions and realize them at its own headquarters, making conversions more widely available to those with a G-Class.
Find out more on fostla.de's website.
Take a look at fostla.de's take on the Brabus 800 Mercedes-AMG G 63 Below!