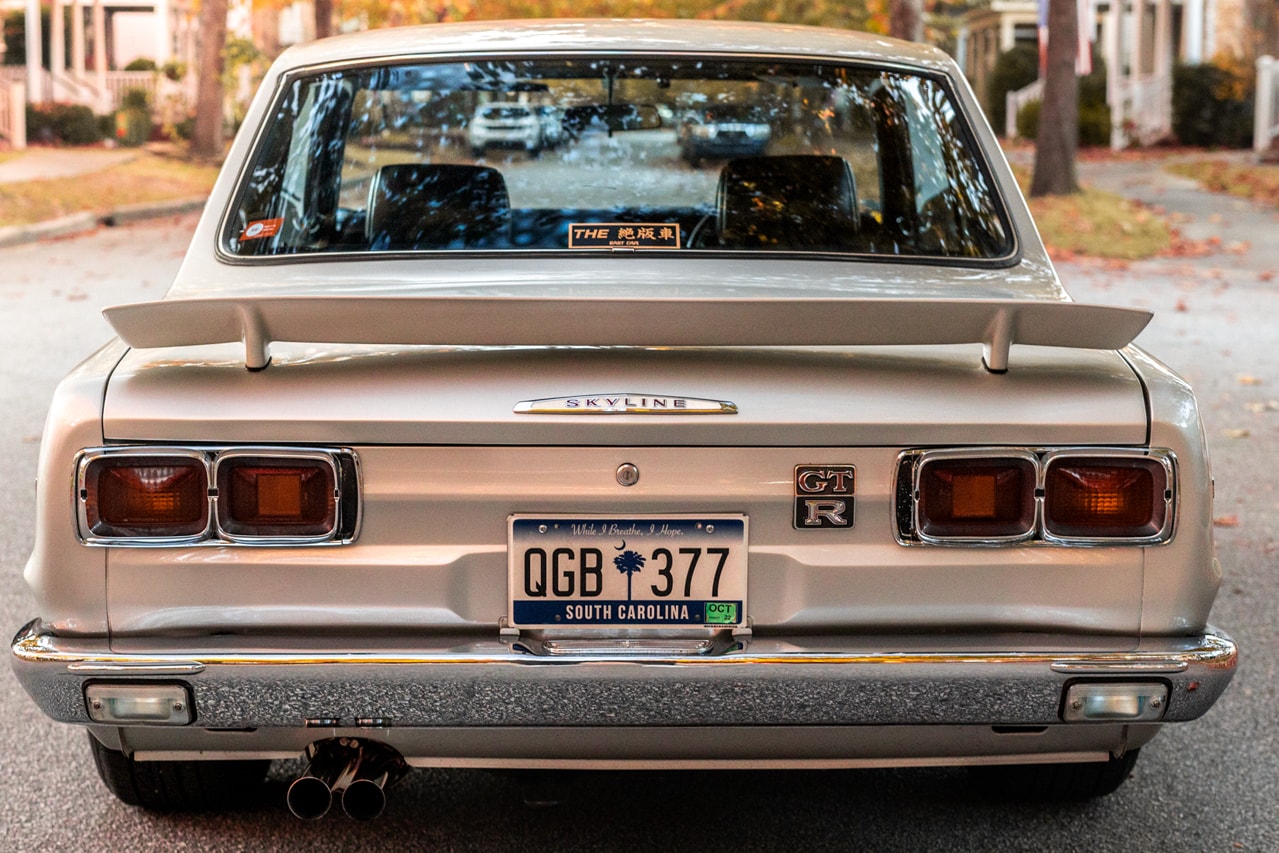 Hailing as one of the most impressive automobiles made, the Nissan Skyline C10 is a revered rendition of the skyline by all autophiles who have seen this iteration as a coveted edition. The now auctioned muscle made car is highlighted by  Bring a Trailer has a clean and tastefully modified example of a 1971 Nissan Skyline GTX KGC10 up for sale. Many argue that this is not the official  2000GT Hakosuka, which is renowned and also has a price tag of around $200,000. This much more affordable silhouette via Bring a Trailer, is still in classic form and very much a high ticketed item for any Skyline lover.
This particular example features plenty of modifications, ranging from an L28 inline-six engine that's fitted with a Kameari Engine Works 3.0-liter stroker kit and triple Mikuni carburetors that is good for producing 186 HP and 200 lb-ft of torque at the rear wheels. While these may not be the Skyline figures we're used to, these numbers should be good for getting the car going considering the C10's dinky size and low weight, all while delivering plenty of noise from the stainless steel exhaust system.
Additionally, this release includes 15" Watanabe-style wheels, MK63 front brake calipers, air conditioning, power windows, a Panasonic Electronic Toll Collection system, a Kenwood head unit, and Pioneer speakers, as well as Skyline, GT Kai, and GTR badging. Elsewhere, fender-mounted black mirrors, front and rear spoilers, and black-finished wheel arch flares contrast the classic silver paint job.
As of writing, this C10 has a bid of $80,000 USD with five days left. We expect the car to fetch over $100,000 USD at this rate. Visit bidding on BaT for more details.
Take a Closer Look at 1971 Nissan Skyline GTX KGC10 Below!