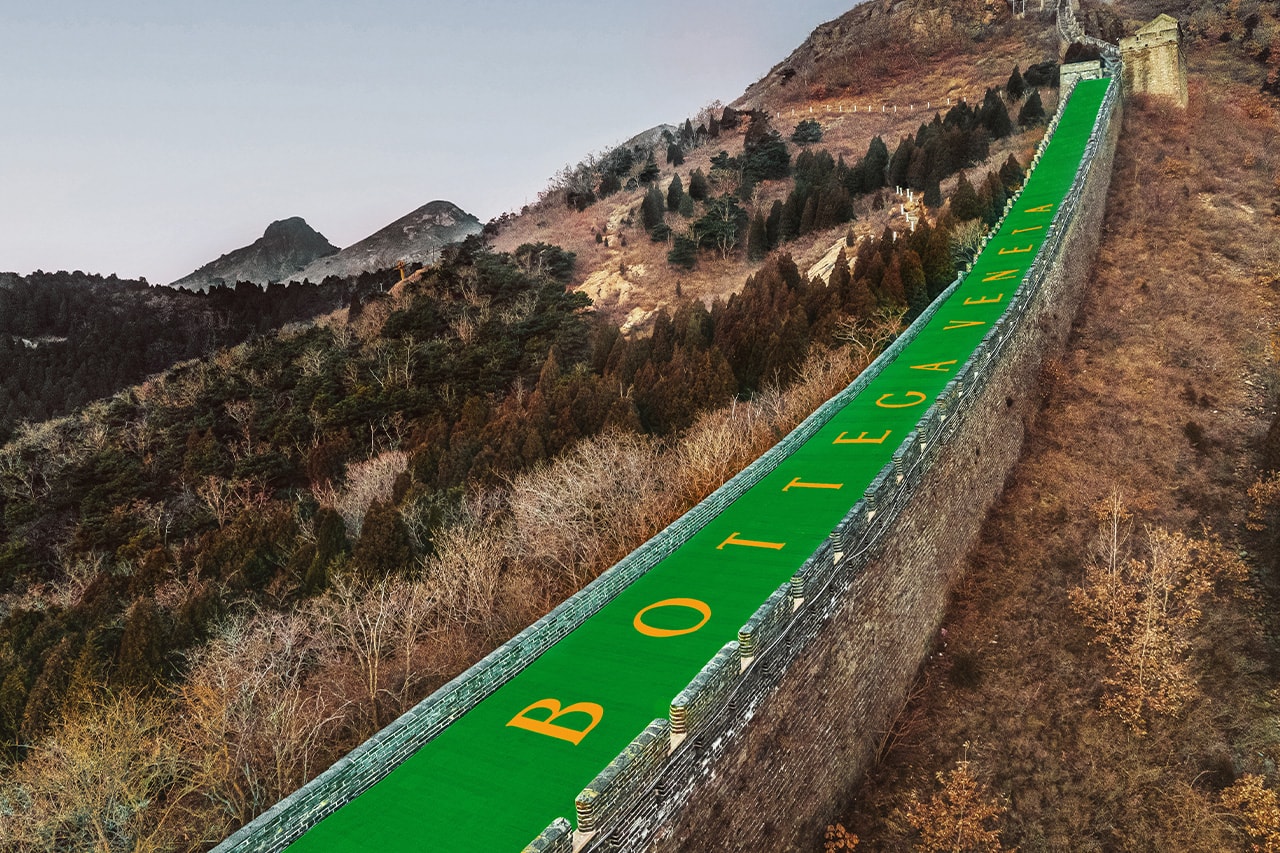 The renown Italian fashion house, Bottega Veneta has a tendency to showcase their brand in epic-form no matter the event. Simple examples of their roll-out routine stem from their takeover of Berlin's Berghain nightclub for a unique presentation, to the launch of its $2,100 USD roller skates. Long story short, Bottega puts in the best of effort when showcasing their brand.
This tradition continues with their latest collaboration efforts to support the upcoming Chinese Lunar New Year by taking over a part of the Great Wall of China. From a far viewers will see the simple message of "Happy New Year" adorned on the Great Wall via a digital screen, displayed in shades of Bottega green and tangerine, a symbol of good luck in Mandarin. This effort is in support of the ongoing renovation and maintenance of the Great Wall of China's eastern-most stronghold known as the "Shanhai Pass." Donations will be collected to support this effort and the installation is set to go live this month.
Enjoy More Spectacular Views Of Bottega Veneta's Chinese Lunar New Year's Takeover Below!