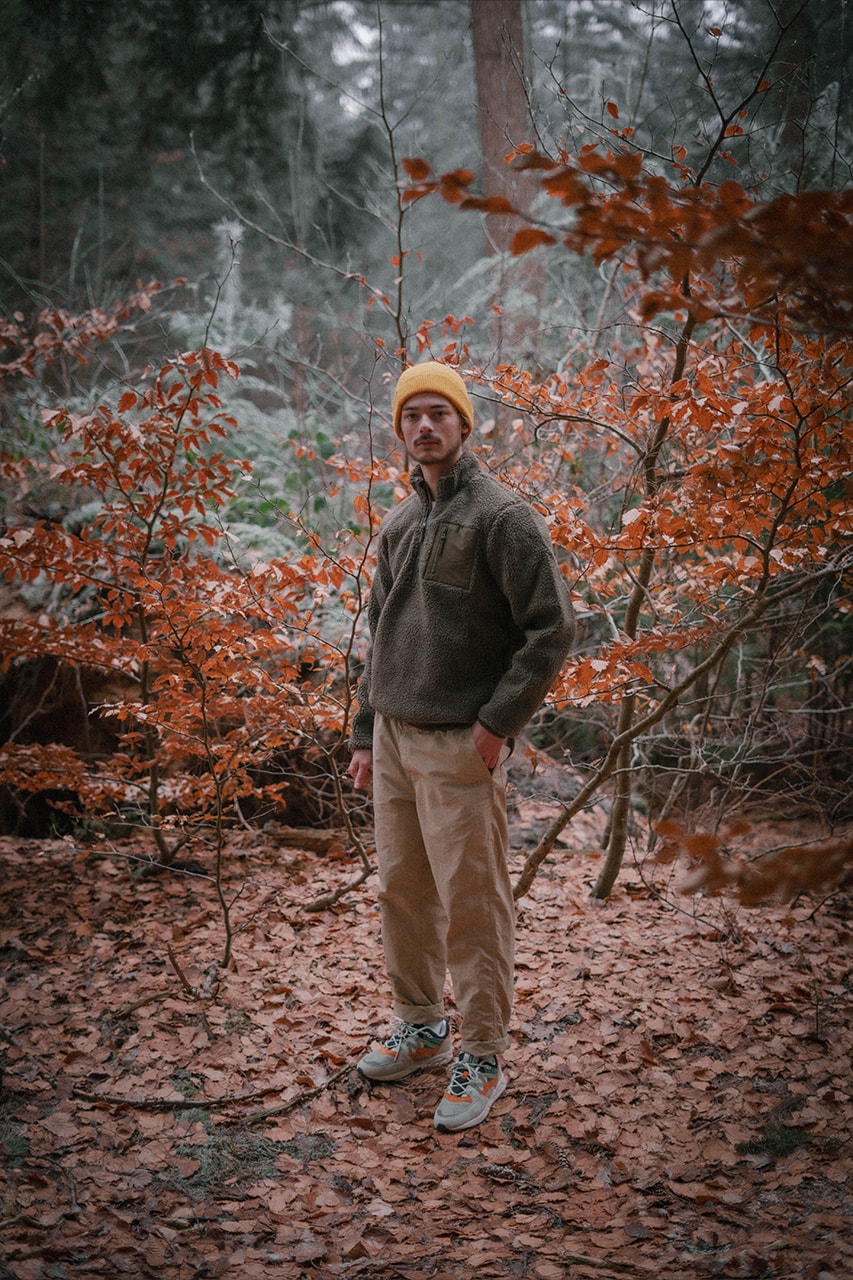 Our favorite Finnish footwear label Karhu, debut their official first release of 2022. Thoughtfully, the design powerhouse decided to start the year off with a journey of relaxation and mindfulness for their first capsule release dubbed "Shinrin Yoku"
Known as forest bathing, Shinrin Yoku is the Japanese practice of spending time in nature for the purpose of meditation or healing. Centering around the need to separate from the chaotic world and meld closer to one's self, Karhu presents a collection inspired by the environment while catering to our five senses.
Karhu sticks true to this theme by introducing two new colorways of its epochal Fusion 2.0 silhouette. "Asparagus/Celadon Green" and "Dark Olive/Cress Green" iterations resemble trees, leaves, resin, roots, bark, flowers, berries, and herbs, and each sneaker also houses a midsole partially constructed of cork, which can be harvested without cutting down trees.
This limited release is set to drop on January 21 and will be available via the Karhu webstore.
Take a Closer Look At Karhu's "Shinrin Yoku" Capsule Below!