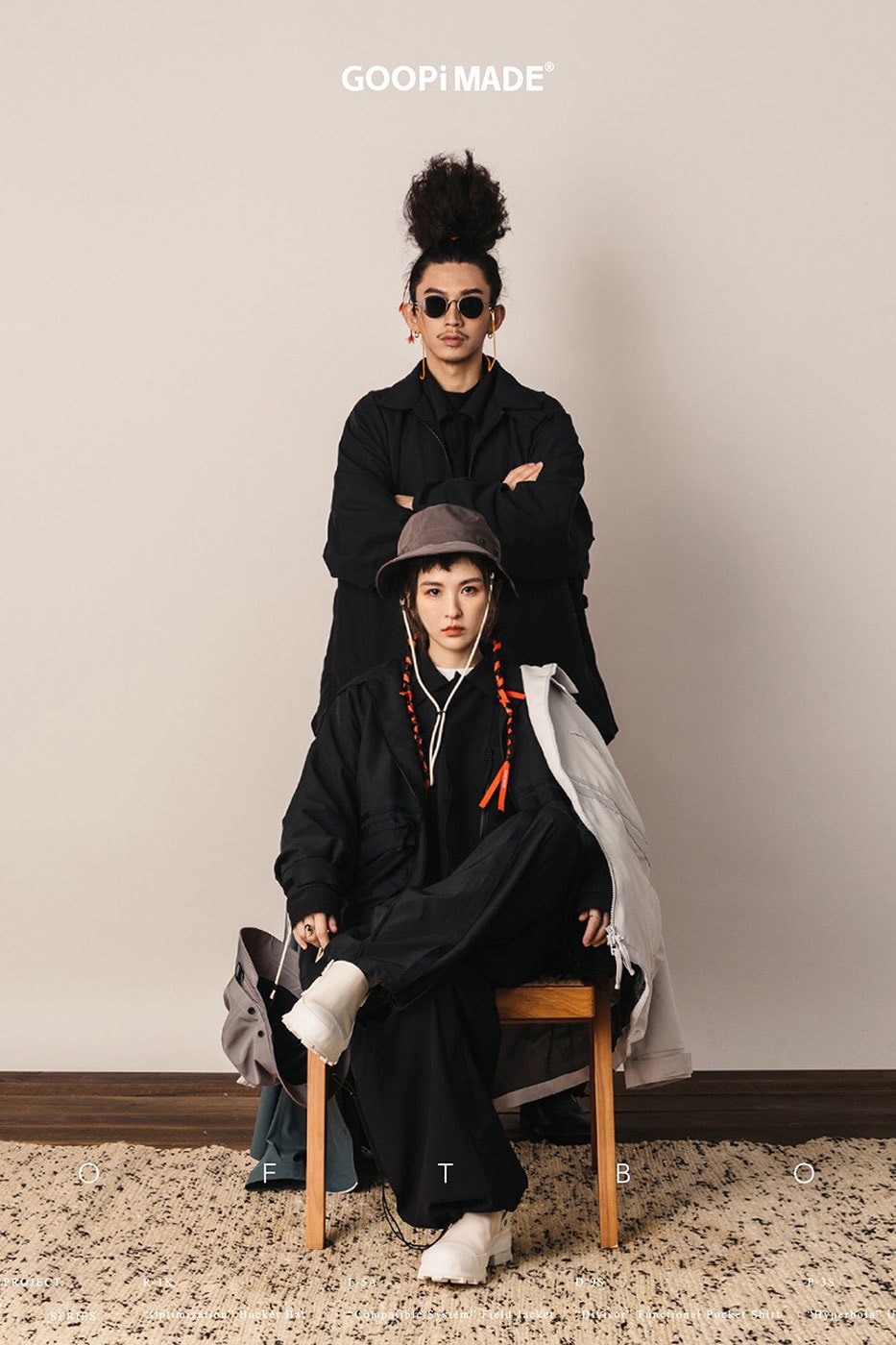 Taiwan-based fashion designer brand GOOPiMADE offers their global fanbase a mesh of style with functionality with their latest collection of activewear. In their first launch of 2022, GOOPiMADE presents a limited collection dubbed DT01-SOFTBOX, which a sub-series of the "Experimental Project." series.
In their latest lookbook, GOOPi features Taiwanese singer Queen Wei and hairstylist Jimmy sporting relaxed-fit clothing in aesthetics hinting at Japanese anime. Subtle features adorn each article such as a new black label detailing, symbolic of the unorthodox designs and upgraded fabrics in the SOFTBOX line. The highlighted pieces include the D-9S "Divisor" Functional Pocket Shirt and the P-3S "Hyperbola" Utility Track Pants in the new "Loch Ness" blue colorway. Additionally, are pieces with distinct silhouettes including the F-5A "Compatible System" Field Jacket and the R-1K "Optimization" Bucket Hat.
Priced at $1,380 to $4,680 TWD (approximately $50 to $170 USD), the DTO1-SOFTBOX collection is currently sold out on GOOPiMADE's official website.
Take a Closer Look At The Limited 'DT01-SOFTBOX' Collection by GOOPiMADE Below!