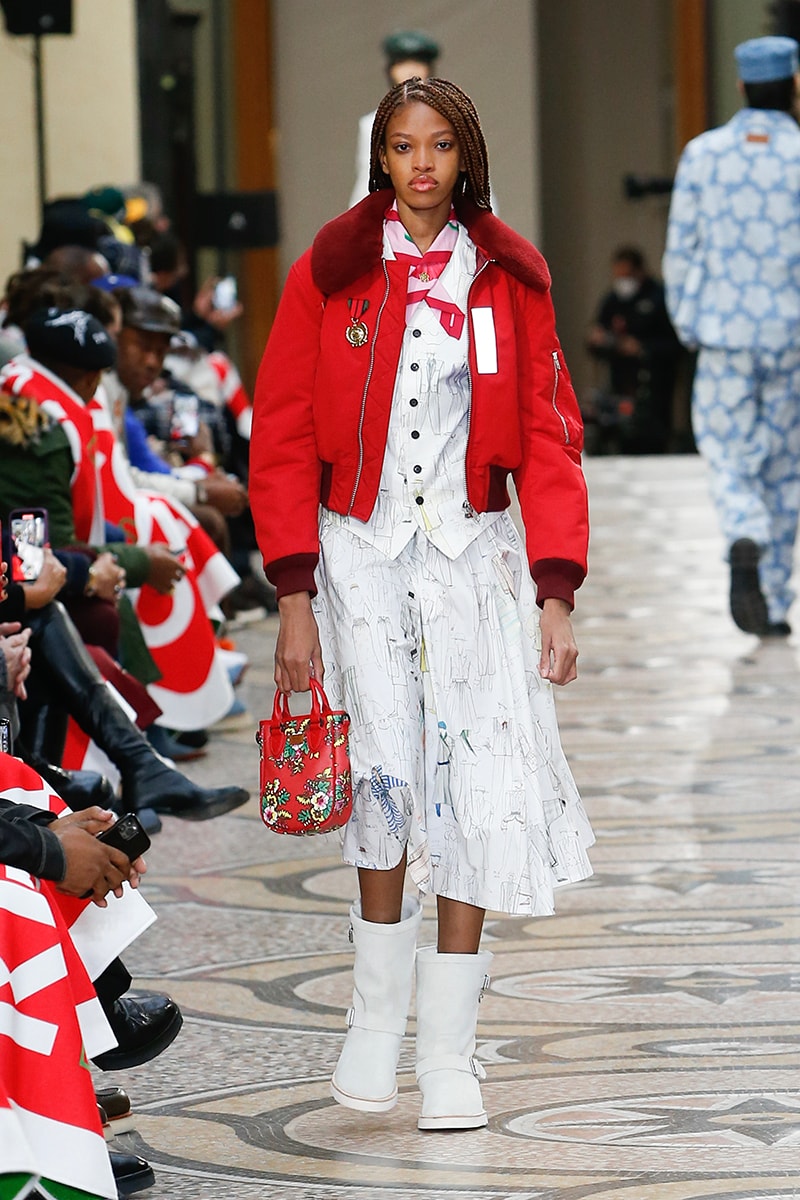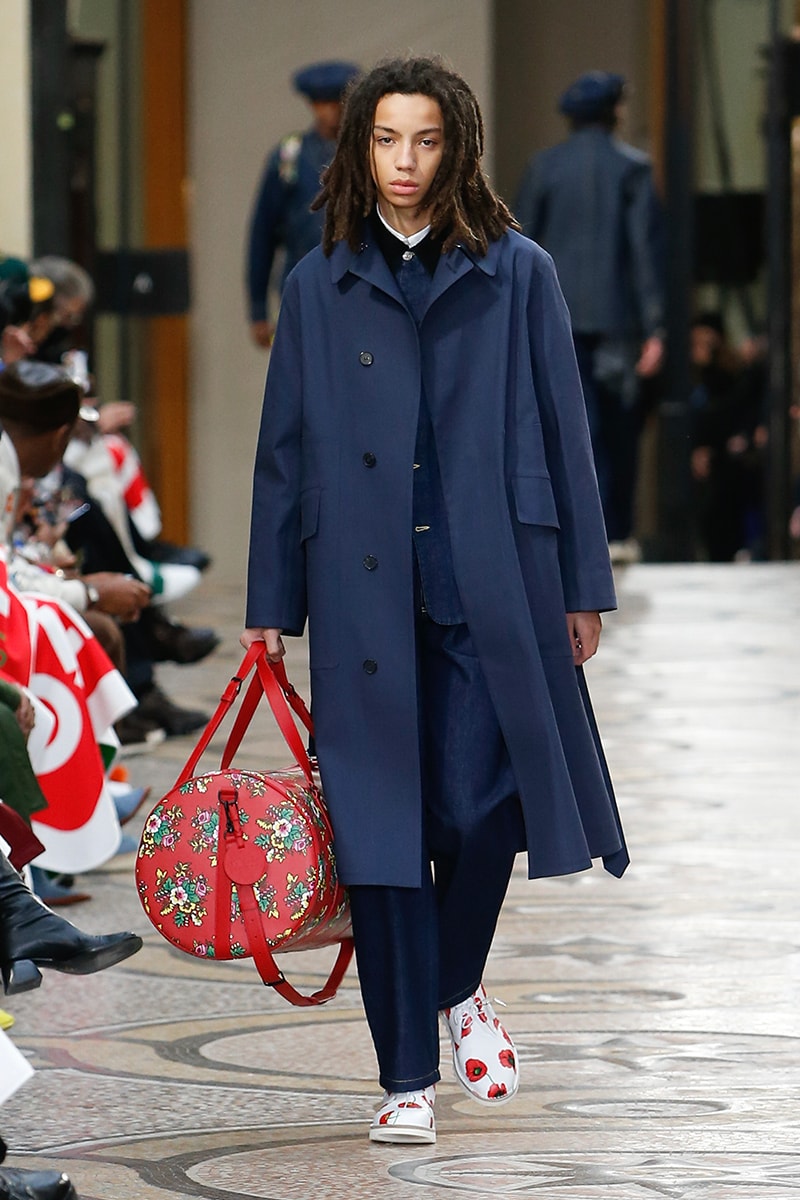 NIGO recently made his debut for KENZO with the French luxury powerhouse's Fall/Winter 2022 collection. Holding the honor as the first Japanese designer to front the house since its originator Kenzo Takada, NIGO delivered a "real-to-wear" expression that blends KENZO's heritage with modern muses.
This debut was hosted at the Galerie Vivienne in Paris, the location of Kenzo Takada's first show ("Jungle Jap") back in 1970. NIGO ushered in a new era for the label with this series. Cued to NIGO's upcoming album, I Know NIGO, which features A$AP Rocky, Kid Cudi, Pharrell Williams, Pusha T, Teriyaki Boyz, Tyler, the Creator and Lil Uzi Vert, the FW22 continues Kenzo Takada's blending of Japanese and wardrobe norms with NIGO's unique streetwear legend lens. The newly appointed Artistic Director reimagined KENZO's archive to unite and transcend both culture and conventional dress codes.
This Japanese-Western theme for outerwear offers pieces like the souvenir bomber jackets with a wool side sharing an embroidered map of France and silk side embellished with a map of Japan. Tapping into military influence continues with the shearling-lined nylon aviation jackets, varsity and "Ivy"-inspired graduation jackets adorned with Kenzo Takada's original sketches. A soft collection of Harris Tweed coats, checked biker jackets, coverall jackets and other workwear, cement the influence that Takada provided to the fashion industry.
Adding another layer of personal touch, NIGO, currently learning the art of Aka-e pottery from the master potter Fujimura Shuji, showcased his new skillset with decorative adornments hand-painted by his teacher. NIGO refuses to leave out his love for animal graphics as they are viewed on many pieces in this series. The designer revived the feline stuffed-animal scarves of Kenzo Takada, along with oversized coquette's, field caps, reversible souvenir jacket pouch bags and other carrying options emblazoned with the archive Pop Bouquet flower print and the Tamari Monogram, a new geo- pattern.
Maintaining NIGO's philosophy toward clothing, KENZO will develop a considered wardrobe delivered through limited-edition monthly releases.
Enjoy More Views From The Runway Below!