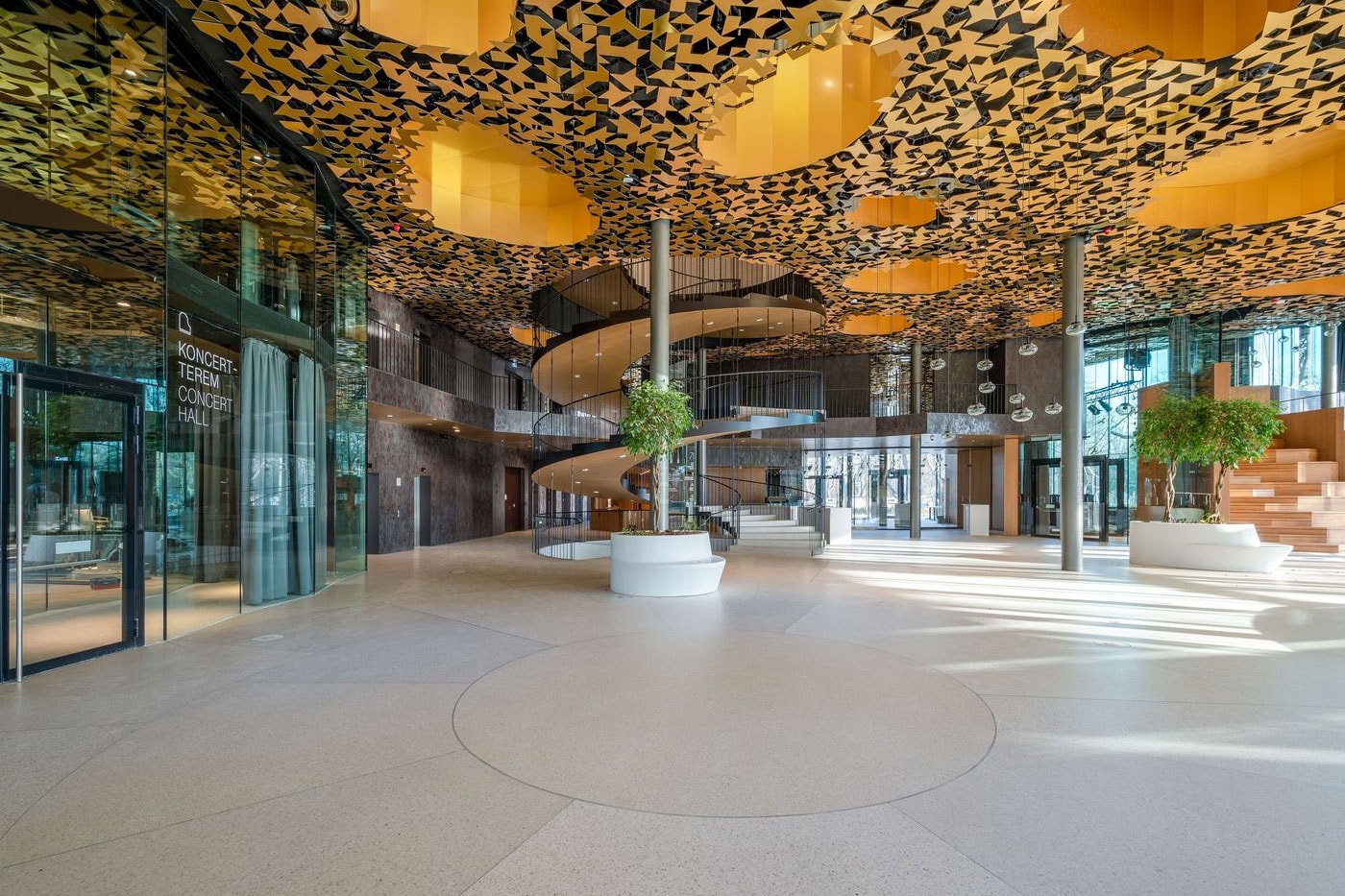 Sou Fujimoto, a Japanese architect, has decided to unveil his highly anticipated House of Music  to the public.
The House of Music features a distinct billow style roof inspired by sound waves. The bee-hive inspired canopy consists of 100 crater-like perforations that allow light in and an underbelly covered in 30,000 gold-colored leaves. The 94 custom heat-insulated glass walls are almost entirely translucent, while thin structured support beams are scattered throughout the building, blending in with the natural surroundings outside.
"There is perhaps no other cultural area where Hungarian art has made a bigger impact than in music… yet the country has no center to provide a comprehensive overview of the treasures of their legacy in the global context of music history,"

reads the Liget Budapest park description.
The House of Music Hungary aims to fill that need, celebrating the contributions made by Hungarian musicians over the past 2 millenniums. The new cultural landmark is situated in Budapest's City Park, overlooking Városliget lake with Vajdahunyad Castle as the backdrop.
Take a virtual visit and stop by the Liget Budapest website for more information.
Take A Detailed Look At The Sou Fujimoto "House Of Music" Below!