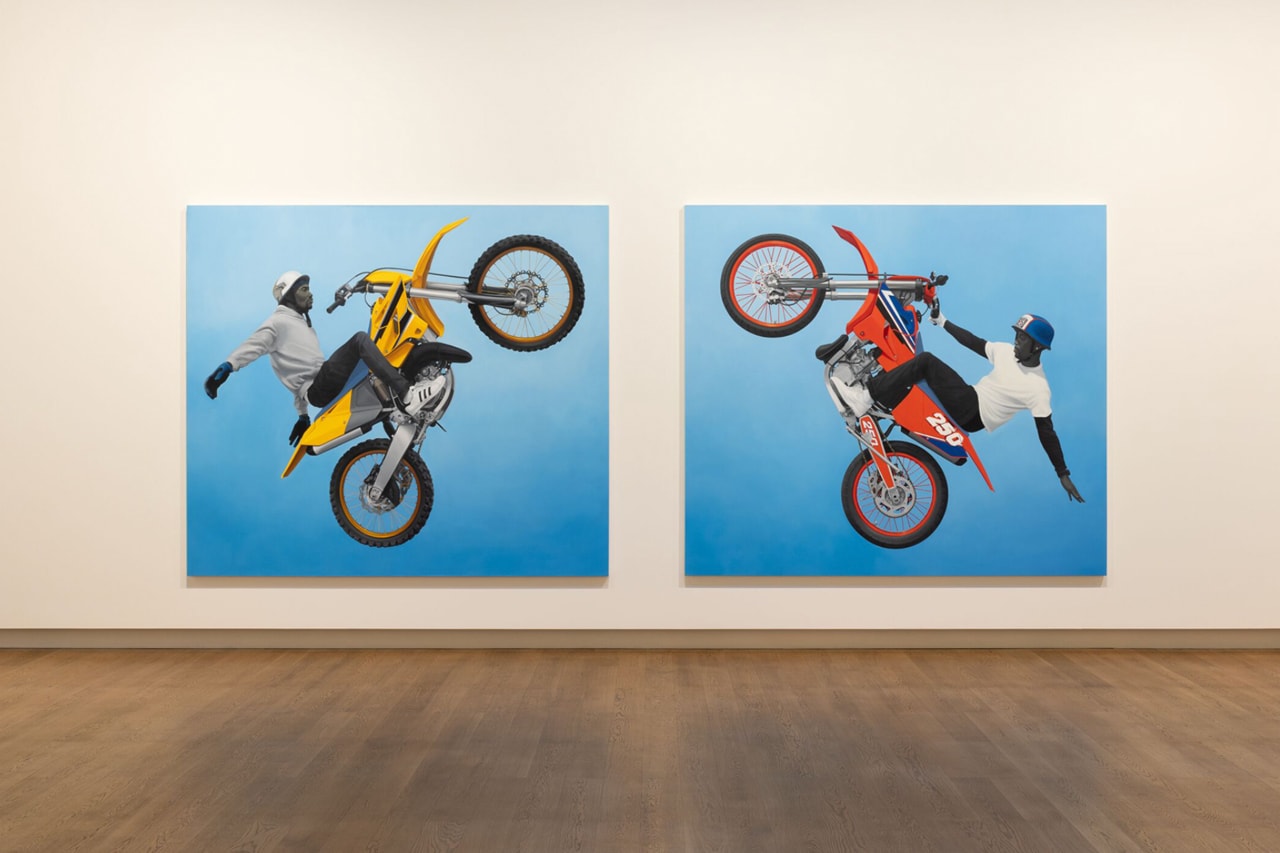 Delivered to Europe at the doorsteps of the renowned Hauser & Wirth Monaco, is the exceptional capturing of culture displayed across canvas that is Amy Sherald's clever artwork. Dubbed The World We Make; this series is a procession of large-scale paintings fluent with radiant colorways atop sky blue backgrounds. The ideology dedicated to theme of this series seems to be seeping with Black daily inspiration and overall excellence. Sherald is most notably known for her presidential-related works of First Lady, Michelle Obama but Amy showcases an appreciation for the everyday black man, woman, family and child.
"The works reflect a desire to record life as I see it and as I feel it. My eyes search for people who are and who have the kind of light that provides the present and the future with hope," said Sherald in a statement.
The exhibition is accompanied by a new catalog published by the gallery, which includes an analysis of Sherald's work by Jenni Sorkin, along with an essay by Kevin Quashie and a conversation between Sherald and author Ta-Nehisi Coates. The World We Make is on view at Hauser & Wirth Monaco until April 15.
Hauser & Wirth
1 Pl. du Casino
98000 Monaco
Take A Closer Look At Amy Sherald's 'The World We Make' Exhibit Below!