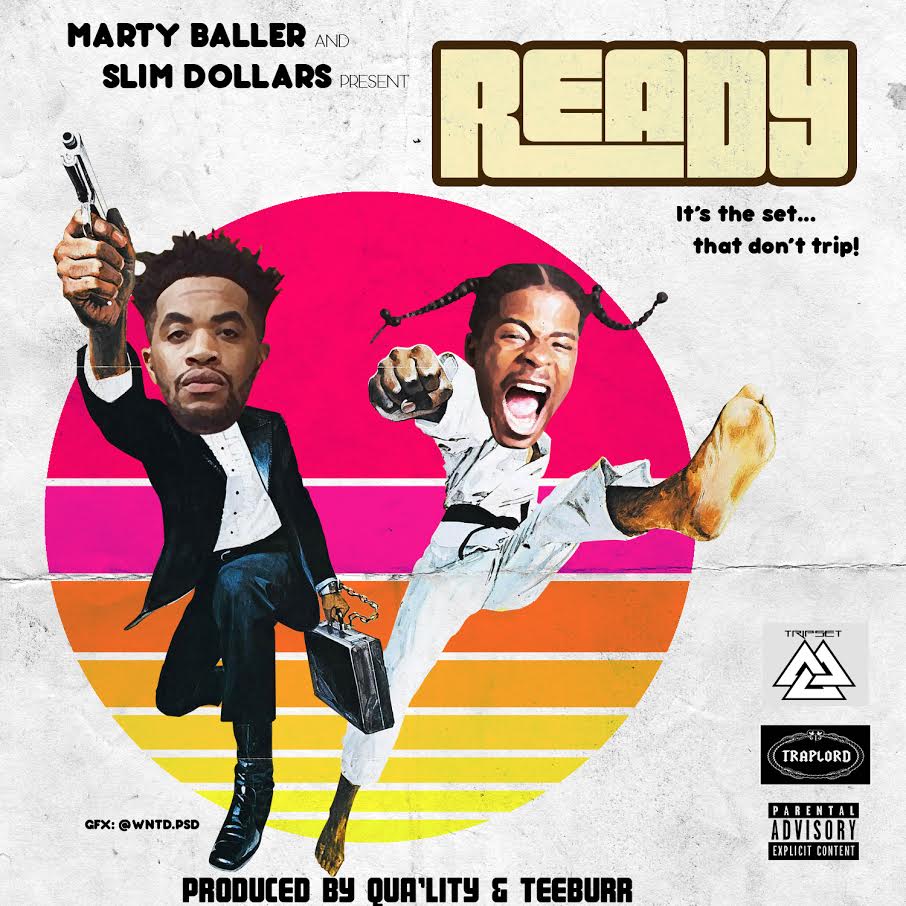 • It's a Harlem collaboration that this second quarter start off needed. Our good homie Slim Dollars always laces the summer with rooftop event ready music and with his latest release, he doesn't let us down. Dubbed "Ready", This Tripset x Traplord collaboration features Harlem familia Marty Baller and even introduces fresh drum kicks from NYC production duo Qua'lity & Teeburr. The Indian trance loop and heavy bass hits sets the stage for the rowdy pair to go on their verbal rampage. Slim is known for his high energy and wit for wordplay and naturally he takes advantage of such qua'lity production. Marty was a clutch 1-man to lead the track off, and maintained the playful energy the record calls for.
These two shared stages at this years SXSW Sway In Morning Stage: Austin Edition and other events. From that point it just made sense to keep the vibes going. Both artist have a busy summer coming up as they both prepare for upcoming releases. Marty is gearing up his debut mixtape titled "Marty G-RAW" and a list of features that are sure hit. Slim will be busy as well, doing everything from photoshoots to dropping his upcoming and anticipated project. The long waited "NEW PHONE WHO DIS" EP is been finally announced by Slim and of course we will be keeping everyone updated.
NOW ENJOY "READY" BY SLIM DOLLARS FEAT> MARTY BALLER BELOW!