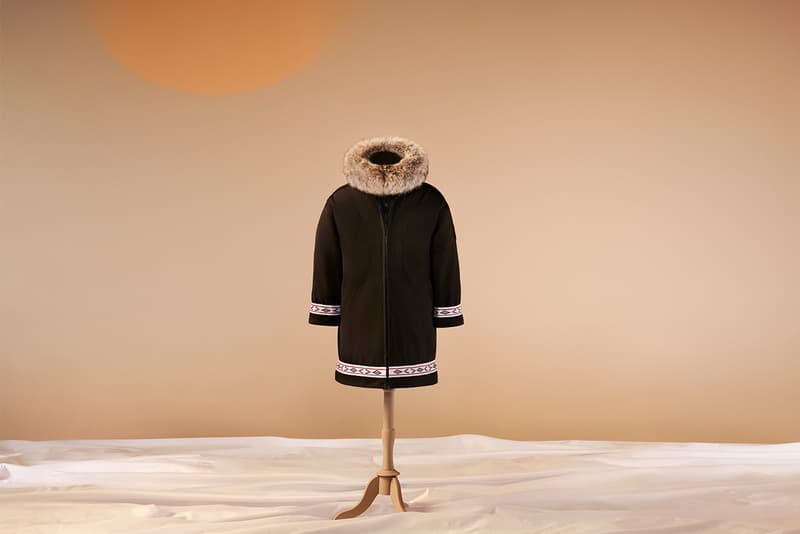 Supporting the Inuit communities across Canada, renown outerwear brand Canada Goose has yet again offered up a series of collaborated designs with the help of Inuit designers. This second installment of bespoke parkas showcases 100 parkas made by 18 Inuit designers from the Inuvialuit, Nunatsiavut, Nunavut, and Nunavik region.
The detail is deep in the design as Canada Goose recruits designers but also a long list of  but by mothers, grandmothers, nurses, teachers, office workers, to small business owners within their respective communities. The collection pays homage to many Inuit traditions and styles within each design for this series. Founder & CEO of Canada Goose, Dani Reiss had this to share;
"We're leveraging our global platform to share Inuit craftsmanship with the world and to create social entrepreneurship opportunities in the communities that inspire us. When you purchase a Project Atigi parka, you're making an investment in the place and people that shape them." 
The collection is made available in men's and women's parka styles, which the proceeds from this series will be donated back to Inuit communities across Canada via Inuit Tapiriit Kanatami (ITK). Look for the parkas to drop on January 23 over at Canada Goose.
Take A Close Look At Some Of The Designs From Canada Goose's "Project Atigi" Series Below!