As March has just begun, we have been invited to some amazing events coming in the next few months from an array of curators, brands and artist. Events from Brooklyn to Baltimore and even into Atlanta, these upcoming months are filled with music, fashion and plenty of great vibes.
Above is our first event that takes place in Brooklyn, New York dubbed "Not Another 90's Party" supported by Music Influence brand ThisIsRNB and hosted by writer & playlist curator Kevin Clark. This ongoing series features a room of R&B enthusiast who have a true appreciation for all things '90's'. Taking place Friday, March 5th (tomorrow) at the renown GoodLife BK venue in Brooklyn, is the network heavy gathering featuring signature spirits and music provided by Edica. Are you in Brooklyn this weekend? RSVP for the free event here!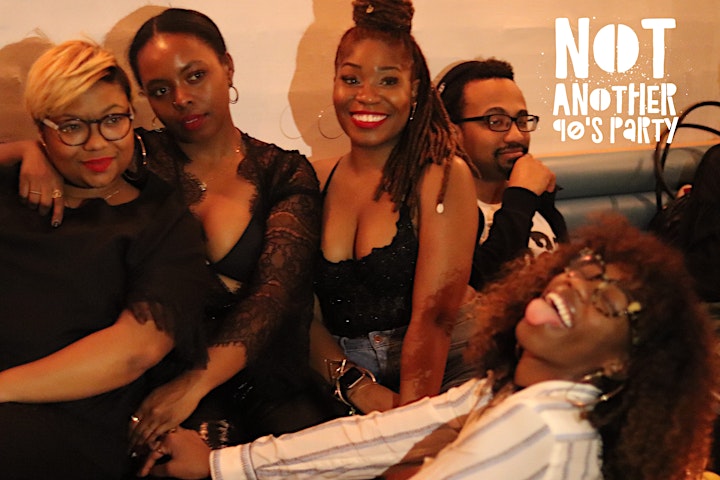 Next on our calendar is a fashion based event hosted by New Jersey-based fashion design brand BrownMill Clothing Co.. The renown recycle based brand has become a staple for high-end streetwear and has pioneered the idea of utilizing recycled garments to patch together amazing designs. To celebrate growth and unveiling newly crafted pieces, BrownMill is hosting a home-based pop-up event in Somerville, New Jersey. Held at a Somerville staple, Evolve Clothing Gallery on W. Main Street, BrownMill will be showcasing new available pieces that have been coveted by their followers.
BrownMill Clothing has branded a release series called "Good Friday's" which offer up fresh from the press pieces. This series has gained the brand much recognition and hosting events such as their upcoming "Homecoming Pop-Up Shop" is a great way to get to know the owners while seeing their collection live. March 28th come out to Somerville, New Jersey and get your hands on custom BrownMill pieces live.
Last on our calendar for this segment is our great friend @CuratedbyKea's upcoming holistic music experience. Kea is the renown playlist curator, socialite, open forum and so much more and she is finally taking her influence and turning it into a live event. The Instagram Influencer is known for discovering the best in R&B and Hip-Hop as she has a fan-base over 10k and growing. Lately, Kea has been debuted on major blog sites like ThisIsR&N, Medium and more sharing her love for music and life experiences. More impressive is her new website Dear Clarity, which focused on people sharing life stories and experiences.
CuratedbyKea is bring a new event series dubbed "Mend Me Your Ear" to Baltimore with the help of acupuncture facility MEND. This holistic musical experience is a charity-supporting experience where guest will not only enjoy sounds & vibes provided by Kea but also will have the chance to enjoy some holistic acupuncture practices. With a $15 donation requested, proceeds will go to The Family Tree of Maryland. Additionally, this event will have food and beverage vendors supplying guest with some delicious to help digest this amazing experience.
Need A Holistic Experience? April 17th, Join CuratedbyKea For "Mend Me Your Ear" Event Series!
RSVP To An Event Near You Above & Enjoy A Playlist By @CuratedbyKea Below!