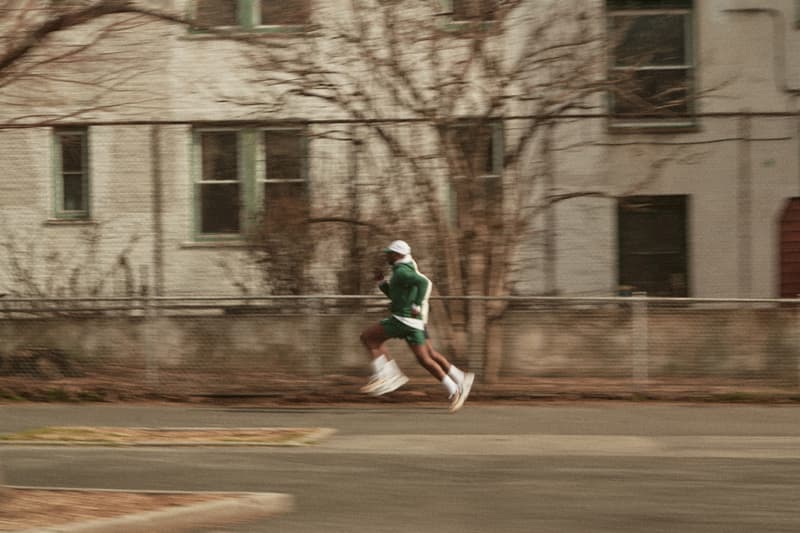 The fashion tandem, Aime Leon Dore and New Balance has been consistent in delivering teasers for their on-going collaboration. Similar to the teaser above, the two fashion powers-houses have offered up a lengthy collection of tops, bottoms and footwear.
Their most recent campaign revolves around New York scenery & runners in action as their debut the bespoke sneakers and tonal-appeal series. Featured items like windbreakers, matching shorts and beanies adorned with co-branding stitching and even long white socks with the strong branding to help maintain the sports-related aesthetic. Additional are running caps, knit beanies and woven pieces that provide warmth and comfort for all runners.
The true focal point of this campaign is the footwear feature of the weighty 827 runner, which showcases the Aime Leon Dore rework to the color-scheme and styling. Striking red, blue, yellow and green accents sit elevated above the white base. Fabric meshes of suede and mesh drape across the upper while webbing fabrics inform the lace loops, heel tab and structural support.
Take A Deeper Look Into The Aime Leon Dore x New Balance Collaboration Below!