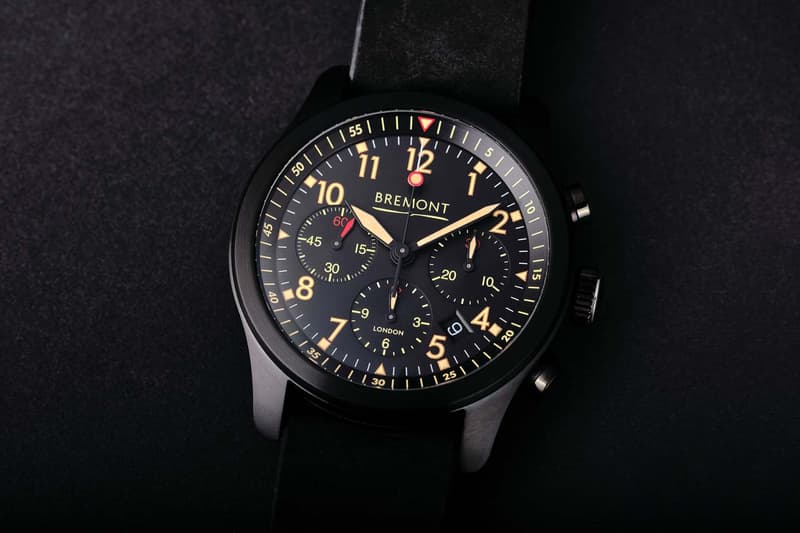 Luxury watch label Bremont has recently unveiled their lavish 2020 collection featuring their deluxe ALT1-P2 Jet showcasing a stealthy and innovative design. Inspired by Bremont's ALT1-P pilot's watch, the ALT1-P2 Jet marks the first edition of any watch utilizing  a special diamond-like carbon (DLC) coating.
Design features include a midnight composition defined by its black dial, which features the brand's signature "51 lume" glowing solution. Sticking to the trends of today in watch-wear design, the back of the style reveals an exposed mechanical system that's been doused in all-black for a polished look. Leather or bracelet straps, depending on the preference, finish the sleek design.
With the goal of enhancing their design and style, Bremont teamed with British inventor and Gravity Industries founder Richard Browning to put this rendition to test. The imaginative inventor seeks to create a 1000 horsepower "Gravity Jet Suit," while utilizing the luxury watch throughout the rigorous trials.
The ALT1-P2 is priced at $5,595 USD for the leather strap edition and $6,195 USD for the bracelet version. Look out for the piece to become available in the near future at Bremont's website.
Enjoy A Full Look At Bremont's ATL1-P2 Jet Below!