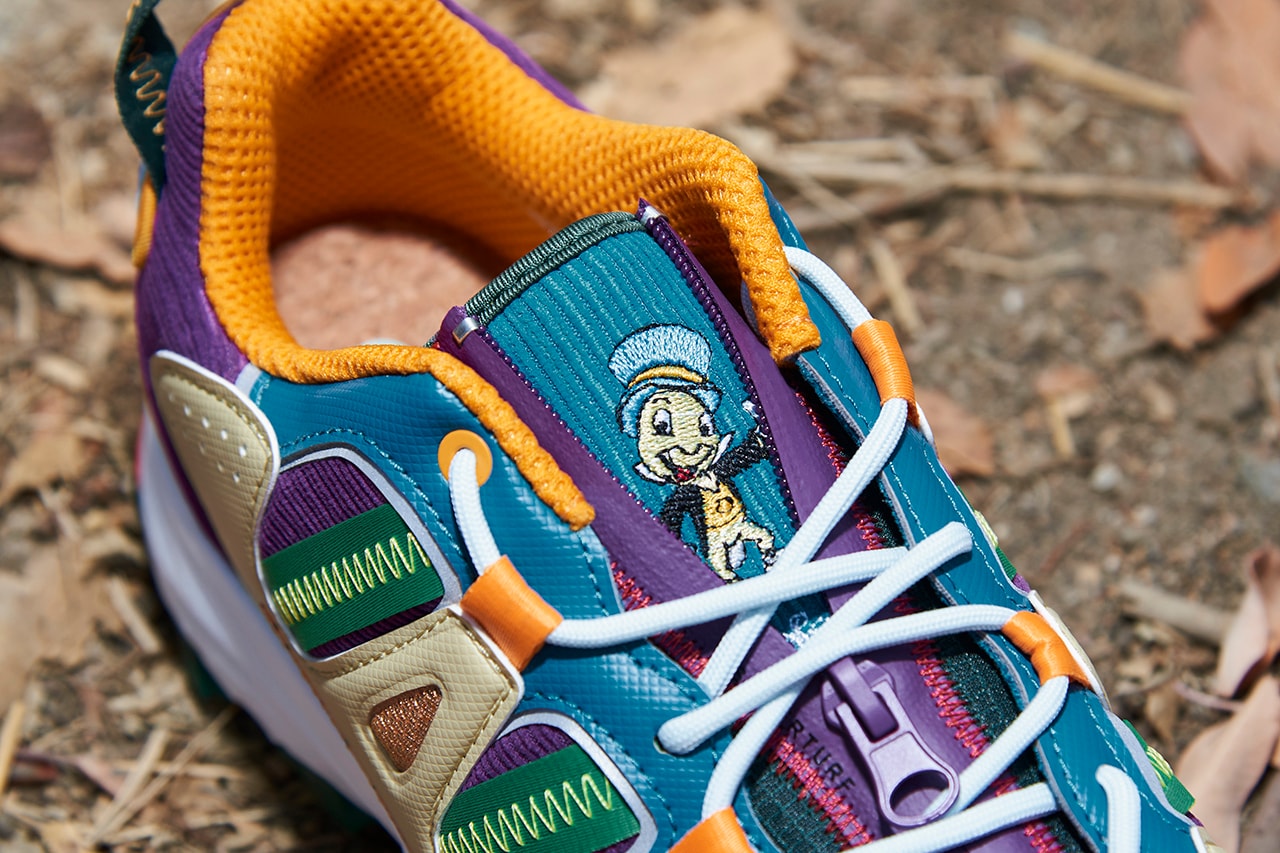 Designer Sean Wortherspoon reconnects with footwear powerhouse adidas for a nature-inspired release dubbed 'Jiminy Cricket'. On a rendition of the SUPERTURF ADVENTURE SW's, this silhouette is adorned in a colorful and playful design that celebrates nature.
In detail, the sneaker's upper features a colorful design, with sections arriving in green, orange, blue and purple. A purple zip runs up the tongue, giving a glimpse of Jiminy Cricket — from Disney's Pinnochio — beneath. Wotherspoon chose the character as a reference to his own childhood memories at Disneyland. An additional goal of the design is paying homage to Jiminiy Cricket's appearance on the "Recycle Please" bins across the resort. Maintaining that theme,  the sneaker utilizes recycled elements across the upper, including a 100% recycled polyester and insole. Bringing this release full circle, Worthspoon compliments the release with an accompanying apparel capsule.
The full collection is due to release via the adidas web store and through select stocklists on September 25.
Take A Closer Look At The adidas 'Jiminy Cricket' Edition Of The SUPERTURF ADVENTURE SW Below!